© 2023 Georgia Symphony Orchestra
Please take a moment now to ensure your device is in silent mode.

Thank you and enjoy the performance!
An Early Grave
Oct. 28, 2023
Click any text below to jump to the section indicated. Or you may scroll through the entire contents. Buttons appear throughout to bring you back to this content section for easier navigation.
The Georgia Symphony Orchestra is supported in part by the Georgia Council for the Arts through the appropriations of the Georgia General Assembly. The GCA also receives support from its partner agency – the National Endowment for the Arts.
Georgia Symphony Orchestra Upcoming Events
It is through the sustained generosity of our supporters that the Georgia Symphony Orchestra is able to continue delivering quality enrichment, entertainment and education throughout our community and greater region, encompassing music and arts lovers of all ages.

Our growing list of programs supports a wide range of needs in the community. Just a small sampling of the diverse options includes young musician education, inclusiveness in the concert hall, veterans' support, free and affordable concert tickets, community presentations, and collaborative promotion of other outstanding nonprofit organizations.

Combining your giving with a musically infused GSO program doubles your impact in the community. Donating to the GSO is easy. Visit us at georgiasymphony.org/donate. Or call 770-615-2908.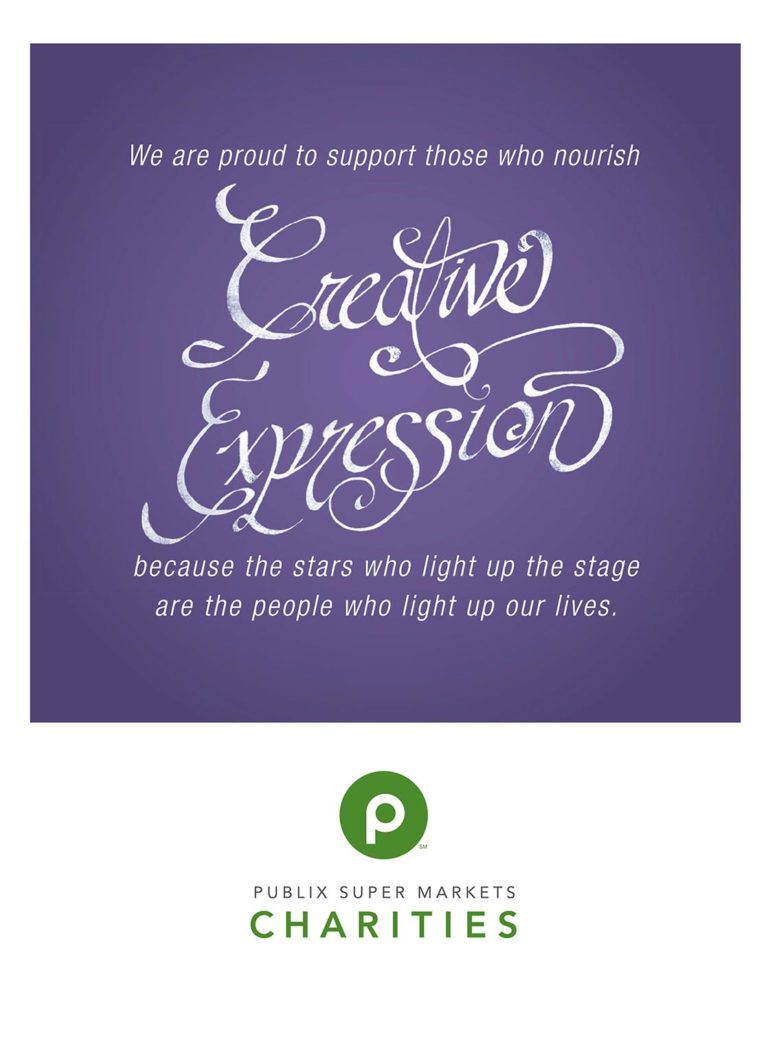 Special Thanks to the Bobbie Bailey Foundation
for their gift of a $1 Million Dollar Endowment Fund
The GSO is sincerely grateful for the substantial support of our youth education program given by:
Gold Baton Circle $15,000-$24,999
Aegon Transamerica Foundation • Bobbie Bailey Foundation Georgia Council for the Arts • Marietta Tourism Grant • National Endowment for the Arts • The Imlay Foundation
Silver Baton Circle $10,000-$14,999
Linda and John Cooke • GreyStone Power Foundation • Publix Super Markets Charities
Bronze Baton Circle $5,000-$9,999
Bob and Linda Bonstein • Kimberly Gresh • Pamela Hubby • Marietta Kiwanis Foundation, Inc • John and Shirley Morgan • Sydney Trew
Conductor's Circle $2,500-$4,999
Anonymous • Anonymous • Cobb EMC Community Foundation • Mary Kay Howard• Tutt and Debbie McCracken • Valencia McCrimmon • Gregory and Christine Mishkin • Nora Roberts Foundation • Pam and Bruce Rhyne • Jeffrey and Louise Tharp • See Beautiful • Susan Traendly 
Principal Circle $1,000-$2,499
Anonymous • Anonymous • Barbara Barr-Howell  • Cindy and Henry Bohn • Gift of Music Foundation • Frank Harris & Abby Avery • Ann Hixson • Marianne Holdzkom • Michael Knowles • Joanne Mazula • Randall & Judith Ribarsky • Ronna Ruppelt • Ann Teeter • Jeffrey & Suzanne Tucker • Kelly & Lynn Thomas 
Musicians Circle $500-$999
Anonymous • David and Leta Barry • Bernard Brown • Clifford McCune • Bruce Gillett • Home Depot • Kimberly-Clark Foundation • Regina Malloy • Oral Moses • Georgia Rambo • Kate Pfirman • Sandra Schell • Alberto Sapoznik • Sandra Schell • Dwight Shoemaker Family • Alan and Susan Stensland
Concertmaster Circle $250-$499
Anonymous • Dame Bamburry • Allan Cheshire • Costco SE Regional Donations David Hembree • Paula and Grainger Morrison • Vianne Satterfield • Marge and Robert Schulhof • Peter and Marian Sebel • Burt and Sharon Stills • Pat and Gilberto Torres • James Wetrich • Belisa Urbina • Wallace Ziprik
Anonymous • Anonymous • Anonymous • Alenia Baxter • Marie Boatright • Kristen Bonstein • Marilyn Brooks • Stacey Carlsen • Katherine and James Chester • DK Gallery • Stephen Drabant • Fidelity Charitable • Priscilla Granese • Barbara Hammond • Nancy Hodges • Thomas LaForge • Emily Lembeck • Berna and Noah Levine • Brenda Lyle • Beverly Martin • James Martin • Karen Milchus • Greg Moor • Emory Morsberger • Bill and Sara Needs • Mary Nimsgern • Yvonne and Michael Perrino • Trevor Phillips • Jane Redwine • Brenda Rhodes • Al and Laura Searcy • Beth Simpson • Amy Smith • CB Smithwick • Robert Snider • Rodrick Stewart • Josephine Stills • Sandra Timmons • Jo Tucker • John L. and Ann B. Vandevate Charitable Trust • James and Karen Warren • Pauline Webster • Lily WhiteRose • Joseph Yorio • Todd Youngblood 
Anonymous • Lauren Abraham Mahoney •Jacqueline and Robert Downing • Camille Fairbanks • Jonathan Gallant • Elise Goldstein • Sandra Herndon • Sandy Hsieh • Cindy Johnson • Grace Johnson • Nick Johnson • Kil Soo Jung • Darron Kendrick • Kristi Ledford • Wendy Lerner • Russell Marshall •Robert Maza • George Mortensen • Nancy and Gordon O'Neill • Jason Ontjes • Marnell Saunders•  Gary Thomas • Paul Tompkins
ARTS of Cobb • Atlanta Marriott Northwest at the Galleria Hotel • Carriage House Catering •  Chris Savas Photography • Cobb Travel and Tourism • Frank Harris Law • Gift of Music Foundation • Moore Colson CPAs and Advisors • Sercante • Timothy Verville
Barbara Hammond • Mary Kay Howard • Tutt and Debra McCracken • Jeffrey & Suzanne Tucker
Michal Kotzan in memory of Jeff Kotzan
Eileen Paulin in memory of Jeff Kotzan
Linda Acevedo in memory of Jeff Kotzan
Sharon Stills in memory of Helen Mackey, Theresa Ireland, Betty Knautz, Sylvia Peters
Allan Cheshire in memory of Susan Cheshire
Frank Harris in memory of Polly Anna Harris
Joseph Yorio in memory of JoAnn Mary Yorio
Mary Kay Howard in memory of the Grandfather of Sydney Trew
Ron & Staci Martinez in memory of Frances M. Keith
Brenda Rhodes in memory of Joanna Cox
Debra McCracken in memory of Joanna Cox
Susan Stensland in memory of Joanna Cox
Debra McCracken in memory of Frances M. Keith
Grace Johnson in memory of Frances M. Keith
Tish Fricks in memory of Jennifer Whitley
Jeffrey Tharp in honor of the GYSO Jazz Ensemble
Noah Levine in honor of the GSO Chorus
Phillip O'Brien and Allison Fichter in honor of John and Linda Cooke
Nancy O'Neill in honor of Bob and Linda Bonstein
Kristen Bonstein in honor of Bob and Linda Bonstein
Dane Bamburry in honor of Valencia McCrimmon
Marie Boatright in honor of Mary Kay Howard
Alenia Baxter in honor of Mary Kay Howard and Susan Traendly
Brendan Knoblauch in honor of Mary Kay Howard
Susan Traendly in honor of Mary Kay Howard
Sydney Trew in honor of Susan Stensland and Mary Kay Howard
Marian Sebel in honor of Bryan Black
Paula Morrison in honor of Frank Harris
Barbara Hammond in honor of Susan Stensland
Sharon Stills in honor of Susan Stensland
Brenda Rhodes in honor of Susan Stensland
Joan Harrell in honor of Susan Stensland
Martha and Dennis Moore in honor of Susan Stensland
Susan Traendly in honor of Pat Torres
Annonymous in honor of Kate Pfirman
Emily Lembeck in honor of Debbie McCracken
Belisa Urbina in honor of Stephen Hall
Madison Willits
Artistic Operations Manager
Amy McGaughey
Office & Box Office Coordinator
Dalian Bryan
Librarian & Personnel Manager
For information about joining our Board of Directors or Advisory Board, please click here.
Michael Knowles, Chair
Fifth Third Bank
Greg Mishkin, Vice Chair
Escalent
Marianne Holdzkom, Secretary
Associate Professor of History, Kennesaw State University
Sydney Trew, Treasurer
Moore Colson CPAs and Advisors
Amy Drabant
Atlanta Design Solutions
Frank Harris
Frank Harris Law
Pam Hubby
Ret. ArtsBridge Foundation
Debbie McCracken
Ret. Educator/ Administrator
Ronna Ruppelt
CLM Alliance
Todd Youngblood
Ret. Business Executive
Suzanne Tucker, Ex officio
Georgia Symphony Orchestra
Timothy Verville, Ex officio
Georgia Symphony Orchestra
Dr. Jeffrey Tharp
Wellstar Medical Group
Jim Glover
Atlanta Fine Homes Sotheby's International Realty
Patricia Torres
Ret. Development Director GSO
Susan Stensland
Past Executive Director GSO
The John and Linda Cooke GSO/KSU Bailey School of Music Collegiate Scholars GYSO Internship Program
KSU Site Coordinator
Laz Divine
KSU Interns
Alex Wilson
Tyrell Smith
MPAC Site Coordinator
Kamaya Locke
MPAC Interns
Gustavo De la Torre Martinez
Allen Yun
GYSO Jazz! Intern
Giana-Marie Kleber
GSO Chorus Site Coordinator
Leo Jahn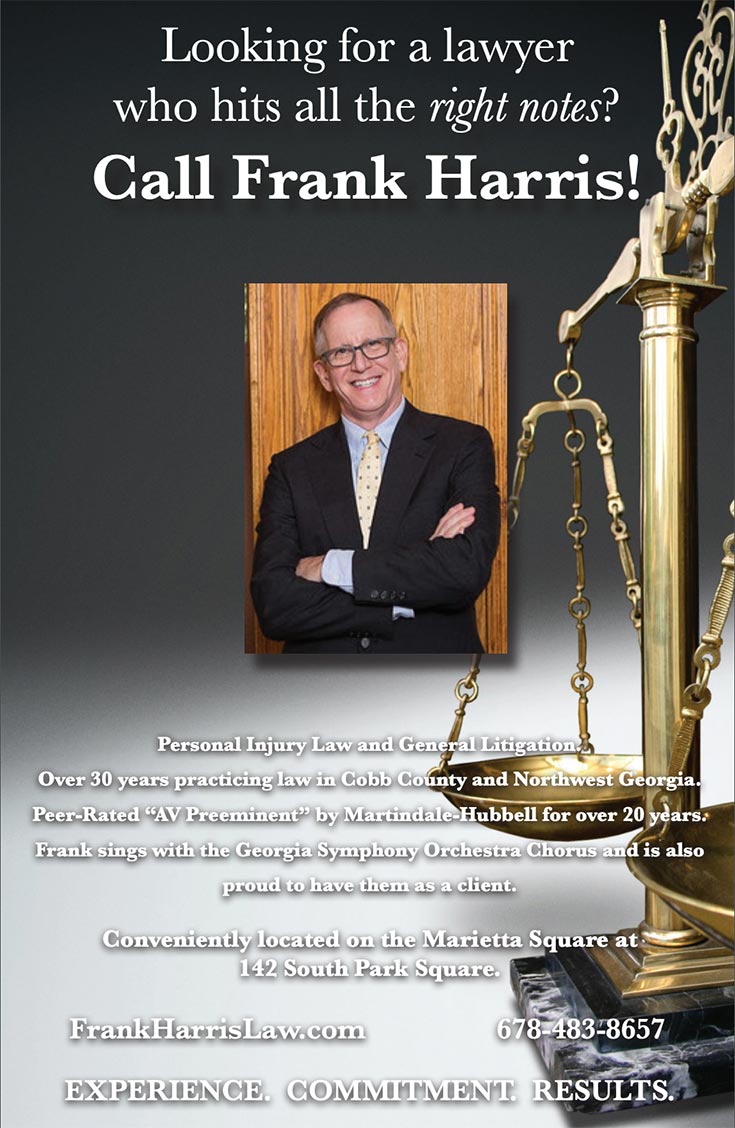 Founded in 1951, the Georgia Symphony Orchestra has engaged audiences through imaginative programming, visionary leadership, and critically acclaimed performances.
The mission of the Georgia Symphony Orchestra is to enrich our community through accessible, high quality musical and educational experiences that instill a lifelong appreciation for the arts.
Our vision is to continue growing a thriving and innovative cultural organization that enriches, educates, and inspires audiences, students, and musicians in the community.
Musicians (From Professionals To Students) Performing In Our Organization
More than 26+ Events Presented To the Community This Season
Over 17,000 People Are Served By Our Programs Annually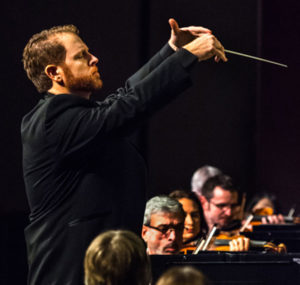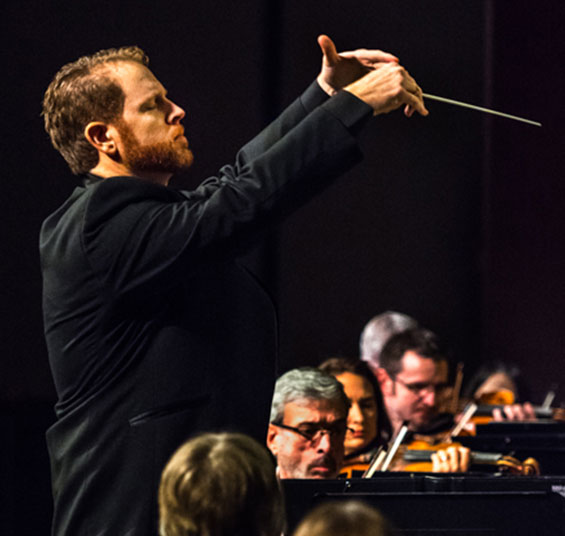 The award-winning Timothy Verville's performances are hailed as "awe-inspiring" and for "bringing down the house" (Atlanta Arts Scene). He is praised for possessing "finely focused conducting, (in which) the energy and pace of the music never sagged" (Tulsa World). A creative force, his innovative, imaginative, and musically engaging approaches in the concert hall position him as a uniquely multifaceted and multi-talented conductor of the modern orchestral world.
Verville conducted the inaugural Kyushu International Festival in Japan and has performed with the Kyushu Symphony Orchestra, Hita Civic Orchestra, the Chikushi Jogakuen Philharmonic Orchestra, and the Kyushu Philharmonic Orchestra. In Central America, he has appeared with Opera Panama and the Panamanian National Symphony Orchestra, and in Russia with the Far Eastern Symphony Orchestra.
He has led performances with orchestras and theater ensembles across the U.S. including the Tucson Symphony Orchestra, Richmond Symphony Orchestra, West Virginia Symphony Orchestra, Columbus Indiana Philharmonic, Hendersonville Symphony, Signature Symphony (Tulsa), Symphonicity: The Orchestra of Virginia Beach, and the Southwest Michigan Symphony Orchestra.
Since 2016, he has served as Music Director and Conductor of the Georgia Symphony Orchestra. His focus on audience engagement and outreach has been recognized throughout the community and in the League of American Orchestra's "Symphony" magazine. His creative and collaborative programming has expanded the organization's performance footprint and served to build bridges to underrepresented populations. In addition to conducting classics, pops, and special performances, he designs the Sensory Friendly concerts which have been supported by National Endowment for the Arts.
In 2007, Verville began a relationship with the Boston Chamber Orchestra that would encompass over a decade of music-making. Beginning as an instrumentalist in the orchestra, he was invited to become Associate Conductor and later Principal Guest Conductor. During his tenure, he toured internationally with the ensemble and recorded music for the orchestra's first CD release.
In Phoenix, he served from 2010 to 2017 as the founding Artistic Director and Conductor of Arizona Pro Arte. His presentations of unique and highly anticipated collaborative events resulted in exponential organizational and audience growth. During his tenure, the orchestra expanded to include a regular masterworks season, a summer orchestral series, educational performances, a chamber music program, a dance ensemble, and established a composer in residence. He instituted an annual "Call for Scores" competition that at its height received over 920 applicants from forty countries in a single season.
Additional previous engagements include Music Director and Conductor of the North Valley Chamber Orchestra (AZ), Scottsdale Baroque Orchestra (AZ), and Conductor of the Pollard Theatre (OK).
Verville regularly commissions and conducts regional, national, and world premiere compositions which encompass operatic, symphonic, and dance music. He has counseled young and emerging composers across the country and worked with the Tucson Symphony's "Young Composers Project," which Yo-Yo Ma praised as an "extraordinary program."
An award winner in the American Prize for Orchestral Performance, Verville was mentored by esteemed conductors Bruce Hangen, Timothy Russell, and James DePreist. He worked in masterclasses with David Effron, Markand Thakar, and Neil Varon. At the renowned Monteux School and Music Festival, Verville was selected as an orchestral assistant while studying with Michael Jinbo.
Verville earned degrees in music from the Boston Conservatory, the University of Oklahoma, and Arizona State University. He resides in Georgia with his wife and children.



Nathaniel F. Parker​, Associate Conductor, Dr. Bobbie Bailey GYSO Artistic Director & GYSO Symphony Director​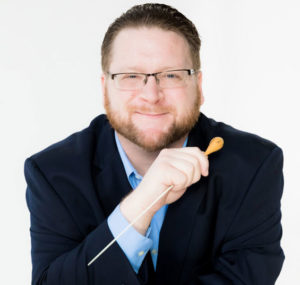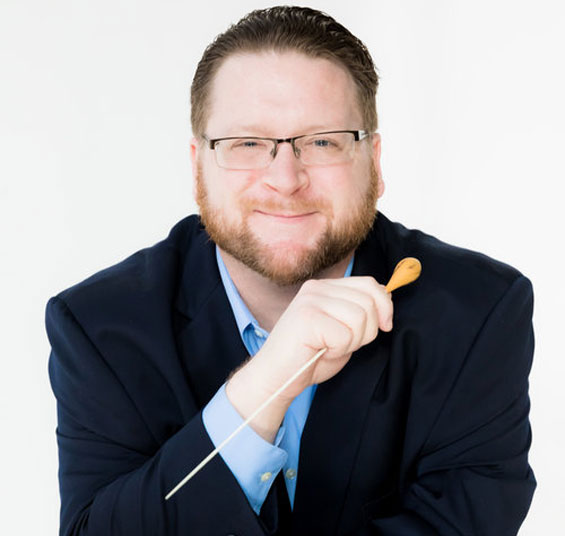 A talented and versatile musician, Nathaniel F. Parker has conducted orchestras in the United States, Peru, Russia, Poland, England, and the Czech Republic. Equally at home working with professionals and training future generations of musicians, Dr. Parker is Director of Orchestral Studies at the Kennesaw State University School of Music—serving as Music Director and Conductor of the Kennesaw State University Symphony Orchestra and Conductor of the Kennesaw State University Opera Program—and Associate Conductor of the Georgia Symphony Orchestra. His recent guest conducting engagements include appearances with the Jackson Symphony Orchestra (Michigan), the Connecticut Music Educators Association (CMEA) All-State Orchestra, the Fulton County High School Honor Orchestra (Georgia), and the Georgia Music Educators Association (GMEA) District 9 High School Honor Orchestra.
Dr. Parker is the recipient of numerous honors, awards, and scholarships. He was named a finalist for a Conducting Fellowship with the New World Symphony, a semi-finalist for a Conducting Fellowship at Tanglewood, and a Candidate for the Respighi Prize in Conducting; he also received a Citation of Excellence in Teaching from the Pennsylvania Music Educators Association. An active scholar, Dr. Parker's writings have been published by the Conductors Guild and the College Orchestra Directors Association (CODA). He has presented research at the College Orchestra Directors Association's national and international conferences and is Editor of the Journal of the Conductors Guild.
Dr. Parker has served as Music Director and Conductor of the Concert Orchestra and faculty at New England Music Camp (Maine), and Interim Music Director and Conductor of the Georgia Youth Symphony Orchestra's (GYSO) Symphony and Camerata orchestras. Before relocating to Georgia, he was Director of Orchestral Activities and Assistant Professor of Music at Marywood University (Pennsylvania) where he was Music Director and Conductor of the Marywood University Orchestra and taught courses in conducting, instrumental methods, musicology, and analytical techniques. Other previous positions include Associate Conductor and Production Manager of the Jackson Symphony Orchestra (Michigan), Music Director and Conductor of the Jackson Youth Symphony Orchestra, Director of the Jackson Symphony Orchestra Community Music School, Graduate Conducting Intern at Michigan State University, Music Director and Conductor of the Mason Orchestral Society's Community Orchestra and Youth Symphony (Michigan), Assistant Director of Music at Xaverian High School (New York), Conductor of the New Music Festival of Sandusky Orchestra (Ohio), and Graduate Assistant Conductor and Teaching Assistant at Bowling Green State University (Ohio).
Parker earned a Doctor of Musical Arts in Orchestral Conducting from Michigan State University, where his primary instructors were Leon Gregorian and Raphael Jiménez. During his time at MSU he regularly appeared with all the university orchestras and focused his doctoral research on Leonard Bernstein, specifically the composer's Symphony No. 2, "The Age of Anxiety." He earned a Master of Music in Orchestral Conducting from Bowling Green State University, where he studied with Emily Freeman Brown. His other conducting mentors include Stephen Osmond, Gary W. Hill, and Timothy Russell. In addition to his training in academia, Dr. Parker participated in numerous conducting master classes and workshops, conducting orchestras under the tutelage of nationally and internationally renowned conductors and conducting pedagogues including Christoph Eschenbach, George Hurst, Arthur Fagen, Markand Thakar, Mark Gibson, David Itkin, and Paul Vermel. Parker began his collegiate education at Arizona State University, where he studied bassoon with Jeffrey G. Lyman and graduated magna cum laude with a Bachelor of Music in Bassoon Performance.
Nat resides in Kennesaw with his wife, Melody, their son, Jacob, and their dog, Sammy.
For more information, please visit www.nathanielfparker.com
Bryan Black, JG Morgan GSO Chorus Director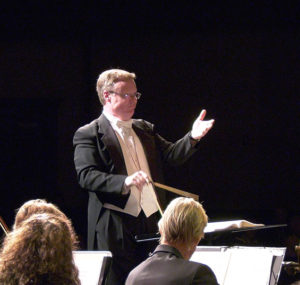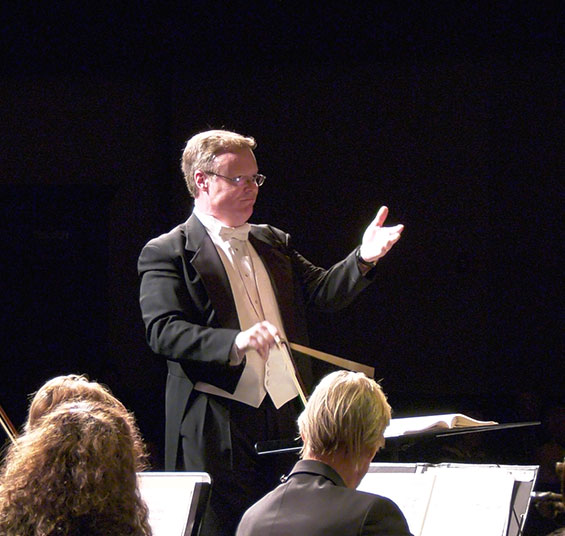 Bryan Black has worked as a conductor, educator, church musician and arts advocate since moving to Atlanta in 1994. He first trained as an organist and pianist at the undergraduate level (BM, Samford University,) then followed a passion for choral music and conducting at the graduate level (MM, Florida State). While at FSU he was deeply influenced by Rodney Eichenberger – the internationally regarded pedagogue and conductor. Bryan also holds the "Certificate of German" granted by the Goethe-Institute in Berlin. As a church musician, Black served the 4,200 member First United Methodist Church of Marietta as Director of Music from 2003-2017. Previous church appointments have included work with the 1996 "Celebrate Faith and Arts" Olympic event and an invitational choir festival tour to Kristiansand, Norway.
Black was invited by Michael Alexander to form the GSO Chorus in 2007. Since that time it has performed masterworks such as Orff's Carmina Burana, Beethoven's Ninth Symphony, Poulenc's Gloria, Bach's Magnificat, Walton's Belshazzar's Feast and Vaughan William's Sea Symphony. The chorus now numbers some 90 voices and draws talented professional and amateur singers from across the area.
In 2012, the GSO Chamber Chorus made its first international tour to Spain under his direction.For ten years Black conducted The DeKalb Choral Guild, a community chorus based in Tucker. Over this time the choir tripled in size, made tours of Germany, Italy and the Czech Republic, appeared three times at the Piccolo Spoleto festival in Charleston, performed for the Georgia ACDA state convention and released its first professional recording. In the late '90s, Black sang with the ASO Chorus and Chamber Chorus – including Mr. Shaw's final performance of Bach's B-minor Mass in Carnegie Hall. During this time he also taught on the faculty of Georgia State University and was a visiting conductor at the Candler School of Theology at Emory University. For his contributions to the city's cultural life he was named a "Lexus Leader in the Arts" by Atlanta Public Broadcasting in 2003.
After a successful musical project with the Atlanta Goethe-Institute (Hugo Distler's Totentanz), Bryan was awarded a cultural ambassadorship in 2004 which allowed him to attend an intensive course offered in Weimar, Germany. He served as president of the American Choral Director's Association (ACDA) in Georgia and assisted John Rutter as organizer for a conductor's honor chorus during the 2013 ACDA National Conference.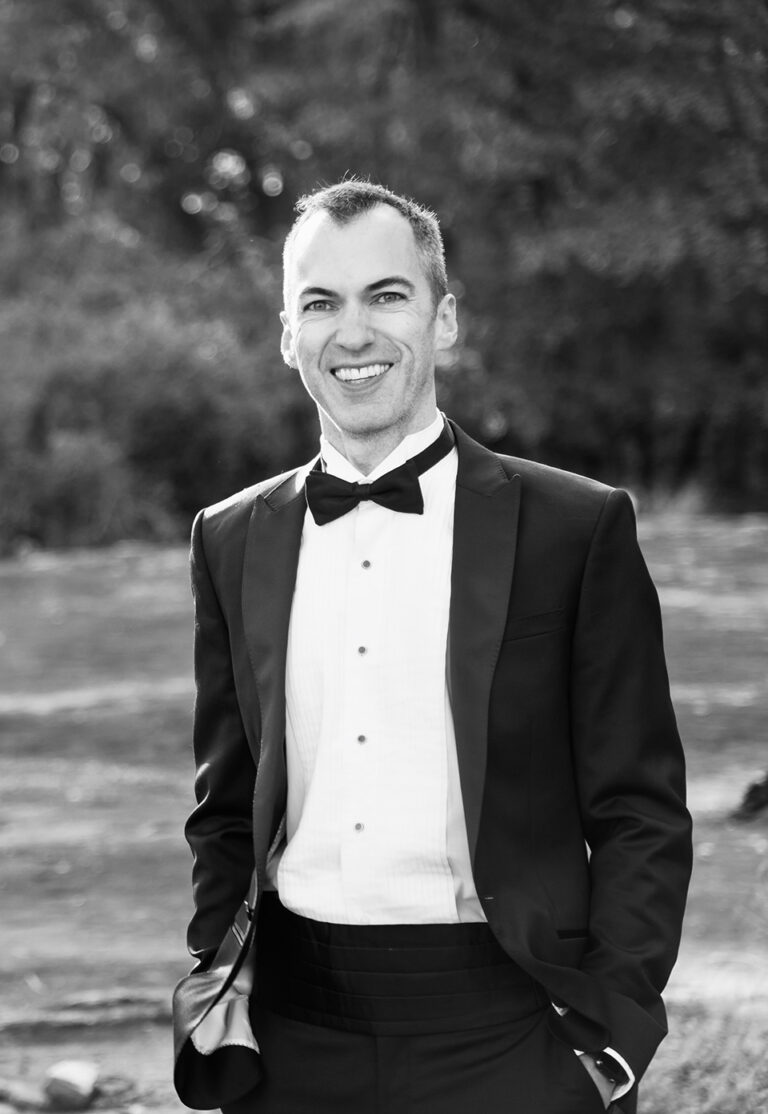 Jonathan Pilkington is an Atlanta based tenor and voice teacher. In recent years as an oratorio soloist, he has performed solos in Mendelssohn's Elijah, Mozart's Requiem, Handel's Messiah, Verdi's Requiem, Orff's Carmina Burana, and Handel's Judas Maccabaeus, among others. As tenor soloist, he sang in the New York premiere of Mendelssohn's Humboldt Cantata, as well as a performance of Elliott Carter's The Defense of Corinth with the National Chorale at Avery Fisher Hall. Jonathan was a guest soloist at the 2014 Bassi Brugnatelli International Conducting and Singing Symposium in Robbiate, Italy. Recent recital appearances have included performances at regional colleges, universities, and churches, as well as in Dallas, Kansas City, Tucson, and northern California, featuring art song repertoire of various languages. As a professional chorister, Pilkington has performed many major choral works with the New York Philharmonic, American Symphony Orchestra, Los Angeles Philharmonic, Taylor Festival Choir, and others. Dr. Pilkington has lectured on vocal pedagogy topics at University of Wisconsin-Stevens Point and for a number of regional choirs. 
He holds degrees from Shorter College (B.M.), Westminster Choir College (M.M), and University of Georgia (D.M.A.). As a dedicated voice teacher, he has participated in the highly selective NATS Intern Program, competed further training at the LoVetri Institute for Somatic Voicework™ at Baldwin Wallace University, as well as One Body/One Voice at Penn State University. Pilkington currently teaches at Emory University and at his private studios in Atlanta and LaGrange, GA. He is a staff singer at Trinity Presbyterian Church in Atlanta. As a multi-passionate entrepreneur, he also works as a Travel Advisor. For more information, please visit www.jonathanpilkington.net or www.pilkingtontravels.com.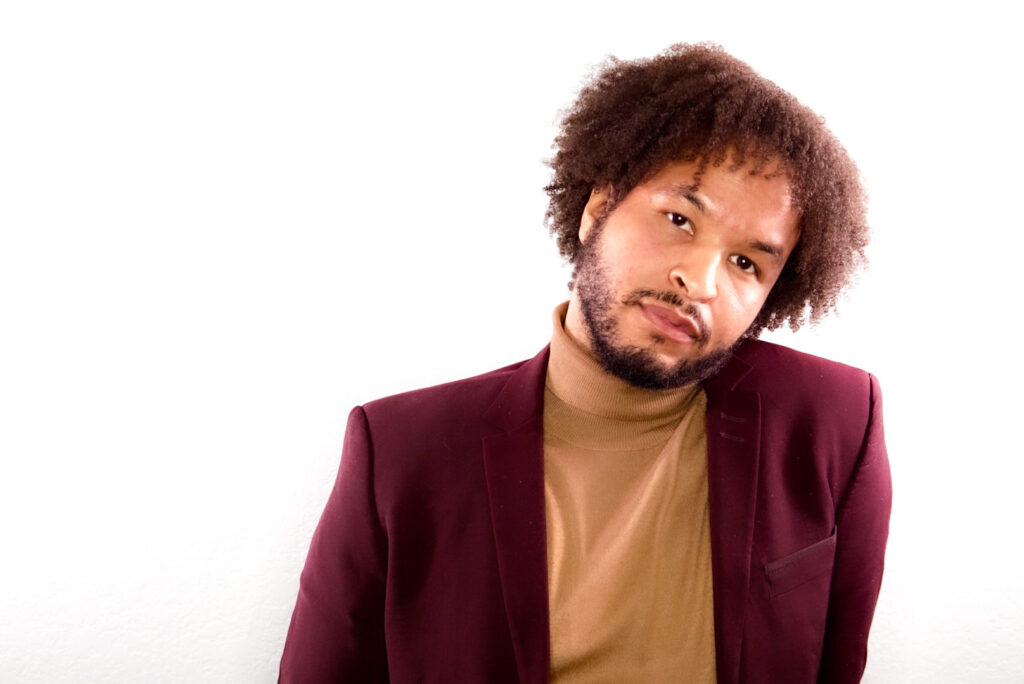 Jawan Jenkins, Baritone and native of New York City. Jawan received his training early as a member of The Boys Choir of Harlem. With Houston Grand Opera's Opera to Go he premiered three roles by Mary Carol Warwick. Recent premiered roles include Asku in Stomping Grounds with The Glimmerglass Festival, Mr. Delgado in Jake Heggie's It's A Wonderful Life, and Ricky Ian Gordon's A Coffin in Egypt, both with Houston Grand Opera. Recent roles with the Universi- ty of Texas at Austin, Butler Opera Center include; Ford in Falstaff, Tarquinius in The Rape of Lucretia, Papageno in Die Zauberflote, Marquis de la Force in Dialogues des Carmélites, Charlie in Three Decembers and, Vater in Hänsel und Gretel. As a 2018 and 2019 Young Artist with The Glimmerglass Festival, he was seen in West Side Story, Silent Night, ShowBoat, Porgy & Bess, Blue, and The Ghost of Versailles. During the 2021-2022 season, Jawan debuted with Vegas City Opera as Marcello in La Bohème and as Action in West Side Story with Opera San Jose.
Jawan obtained his Bachelor's from Prairie View A&M, Master's and Doctorate of Musical Arts from The University of Texas at Austin under the tutelage of Baritone Donnie Ray Albert. He currently serves as a Visiting Professor of Voice at Valdosta State University.
Georgia Symphony Orchestra Personnel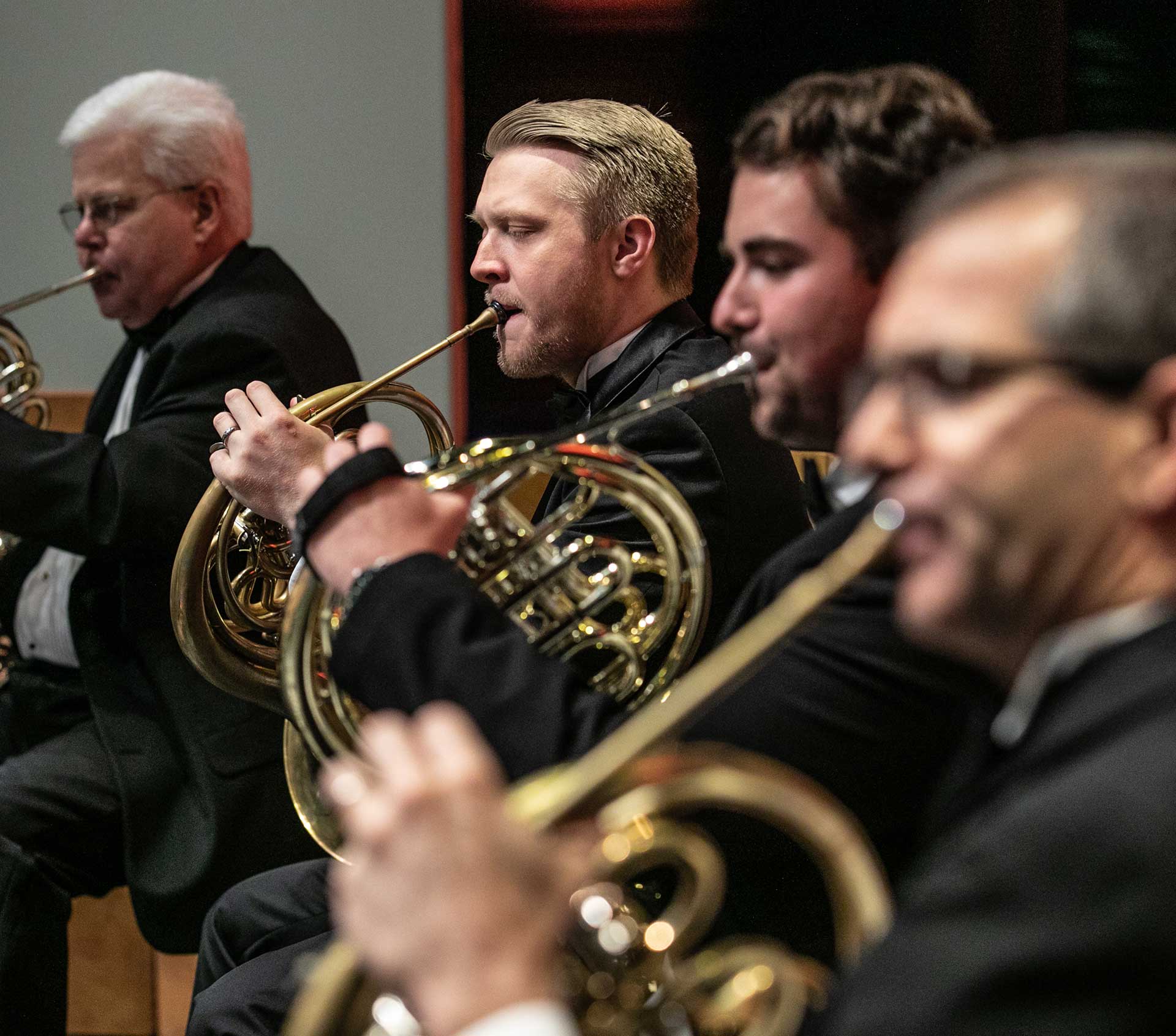 Violin 1
Edward Eanes*
Concertmaster
Robert Givens
Associate Principal
   The Marnie R. Gresh Chair
Heather Hart
Haejin Yoo
Kerren Berz
David Edwards
Andrew Uhe
Barbara Careaga
Melody Bearden
Violin 2
Grace Kawamura Stuart*
Evelyn Champion
Andrew Uhe
Amanda Esposito
Ryan Lavender
Colin Cassell
Jennifer Sersaw
Viola
Meghan Yost*
Greg Selig
Kyle Mayes
Greg Selig
Erin Johnson
Christina Esposito
Mary Koves
Dave Miller
Blake Wright
Cello
Alexandria Rice Haines*
Natallia Isabel
Wesley Holmes
Dwayne Wasson
Megan Deason
John Howell
Double Bass
Bob Goin
Moe Winograd
Robert Lysse
Maximilian W Simmons
Flute/Piccolo
Jeanne Carere *
Frankie Cavanah
Dana Meyer
Oboe
Natalie Beckenbaugh*
Alexander Zhang
Katie Smith – English Horn
Clarinet
Justin Stanley *
Taras Chemerytsia
Bass Clarinet
Daniel Barker
Bassoon
Debby Grove *
Dan Worley
Contrabassoon
John Grove
French Horn
Jason Eklund *
Mackenzie Newell
Eric Hawkins
Scott Sappington
Trumpet
Alexander Freund*
Paul Poovey
Brandon Hall
Trombone
Tavish Daly*
Jennifer Mitchell
Dalian Bryan
Phil Truex
Tuba
Greg Rowell*
*  denotes section principal
Harp
Julie Koenig*
Ellen Foster
Piano
Erika Tazawa Jenkins
Percussion
Jeffrey Kershner*
Greg Roman
Dakota Reeves
Timpani
Karen Hunt *
The John and Linda Cooke Chair
*  denotes section principal
Musicians performing in this production are represented by the American Federation of Musicians of the United States and Canada.
Georgia Symphony Orchestra Chorus

Encompassing a wide range of vocal versatility, the Georgia Symphony Orchestra Chorus performs choral/orchestral works, pops, and produces independent choral concerts. Highlights from recent seasons include choral masterworks with the Georgia Symphony, being featured on a GSO Jazz! performance at the Strand Theatre, singing in a sold-out concert of music from the video game "Zelda," and presenting a historic regional premiere of American music.
Comprised of accomplished vocalists from the greater metropolitan area, performances have included Mahler's Second Symphony, Vaughan Williams' Sea Symphony, Orff's Carmina Burana, Haydn's Creation, and Verdi's Te Deum. The ensemble has also presented state, regional, and world premieres.
Founded in 2007, and directed by Bryan Black, the chorus recently performed with the Morehouse College Glee Club, the Spelman College Glee Club, the Uzee Brown Society of Choraliers, and the Georgia Spiritual Ensemble.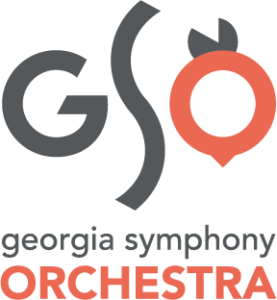 Morgan Concert Hall, Bailey Performance Center
with
Jonathan Pilkington, tenor
Jawan Jenkins, baritone
The Georgia Symphony Orchestra Chorus
Bryan Black, JG Morgan Chorus Director
Georges Bizet
Carmen Suite Nos. 1 & 2 (~35 minutes)
   1a. Prélude
   1b. Aragonaise 
   2. Intermezzo 
   3. Séguedille 
   4. Les Dragons d'Alcala 
   5. Les Toréadors
   6. Marche des Contrebandiers
   7. Habanera
   8. Nocturne
   9. Chanson du Toréador
   10. La Garde Montante
   11. Danse Bohème
Intermission (~15 minutes)
Charles Tomlinson Griffes 
The Pleasure Dome of Kubla Khan (~12 minutes)
Felix Mendelssohn 
Verleih uns Frieden gnädiglich (Da nobis pacem) (~5 minutes)
Lili Boulanger 
Pour les funérailles d'un soldat (For the funeral of a soldier) (~9 minutes)
Jawan Jenkins, baritone
Lili Boulanger 
Vieille prière bouddhique (Old Buddhist prayer) (~9 minutes)
Jonathan Pilkington, tenor
Georges Bizet
Carmen Suite Nos. 1 & 2
Program Note by Jeffrey L. Tucker

Georges Bizet (arr. Guiraud): Concert Suites 1 & 2 from Carmen (1882, 1887)
Carmen, one of the true staples of the worldwide operatic repertory, was first performed at the Opéra-Comique in Paris on March 3, 1875. Its composer, Georges Bizet (1838-1875), had been attempting for years to score a blockbuster production on the French operatic stage. His earlier operas, such as Les pêcheurs de perles (The Pearl Fishers, 1863) and La jolie fille de Perth (The Fair Maid of Perth, 1867), had received Parisian productions with at best modest success. With Carmen, Bizet tried again to engage the attention of the operatic public, this time with a setting of a popular potboiler by Prosper Mérimée. He lavished on his score all his considerable powers of invention and dramatic flair. The work features some of the most memorable melodies in all of music, striking orchestrations, and some shocking stage action (Murder! Betrayal! Young factory girls smoking in public!). But for all his efforts, Bizet found himself without the winning formula once again. In its initial run at the Opéra-Comique, Carmen provoked little public enthusiasm; it shared the theatre for a while with Verdi's much more popular Requiem. Carmen was often performed to half-empty houses, even when the management gave away large numbers of tickets.  Early on June 3, 1875, just three months after its premiere, the day following the opera's 33rd performance, Bizet died suddenly of heart disease at the age of 36. He was never to know that within a few decades, many people throughout the Western world could quite literally whistle the tunes of his work. Opera companies worldwide cannot program it enough: the Metropolitan Opera in New York City has performed Carmen nearly 1200 times.
In the 1880s, Bizet's friend Ernest Guiraud extracted some of the most popular numbers (disregarding their dramatic order in the opera), slightly reorchestrated some of them, and fashioned from them the two Suites on today's program. 
Each suite consists of six selections, some of which are linked together. Some of the items are from purely-instrumental sections of the opera, while others are orchestral renderings of vocal numbers.
Suite No. 1
Prélude – Act I, prelude (fate motive)

Aragonaise – Interlude (entr'acte) before Act 4

Intermezzo – Interlude (entr'acte) before Act 3

Séguedille – Act 1, Carmen: "Près des remparts de Séville"

Les Dragons d'Alcala – Interlude (entr'acte) before Act 2

Les Toréadors – Theme from prelude to Act 1 and Procession of the Toreadors from Act 4: "Les voici! voici la quadrille des Toreros!"

Suite No. 2
Marche des Contrebandiers – Act 3, chorus: "Écoute, écoute, compagnon!"

Habanera: Act 1, aria (Carmen) – "L'amour est un oiseau rebelle"
Nocturne: Act 3, aria (Micaëla) – "Je dis que rien ne m'épouvante"

Chanson du Toréador – Act 2, introduction and aria (Escamillo): "Votre toast, je peux vous le rendre"

La Garde Montante – Act 1: "Avec la garde montante, nous arrivons, nous voilà!"

Chanson Bohème – Act 2, Gypsy Dance: "Les tringles des sistres tintaient"
The first Suite lasts around 12 minutes, with the second Suite somewhat longer, clocking in around 22-24 minutes. Audience challenge: try to listen to the Carmen Suites without humming, whistling, or singing the Toreador song. Such was Bizet's skill, you'll find it's nearly impossible.
Charles Tomlinson Griffes
The Pleasure Dome of Kubla Khan
Program Note by Jeffrey Tucker
Charles Tomlinson Griffes (1884-1920) was among the earliest generations of American composers to receive professional conservatory training in Europe. Following early piano and organ studies in his hometown of Elmira, New York, Griffes spent several years at the Stern Conservatory, a private music school in Germany, now a constituent part of Berlin's University of the Arts. While in Berlin, his attention turned from performing to focus on composition, studying for a time with Englebert Humperdinck, the post-Wagnerian composer of Hansel & Gretel. Returning to the United States in 1907, he became the director of music at the Hackley School in Tarrytown, New York, a post which he found "grim and unrewarding," but which provided him the financial stability and time he needed to compose and promote his work. Composing slowly and laboriously, Griffes developed a distinctive compositional idiom, mixing elements of the post-Romanticism of his teachers, exotic and "Oriental" elements, and the formal and harmonic devices found in such contemporary French composers as Debussy and Ravel. Griffes was also a talented painter and sketch artist, and his sensitivity to color and palette can be readily perceived even in his purely-instrumental works, such as the one on our program.
The Pleasure-Dome of Kubla Khan originated as a work for solo piano in 1912. Griffes later recomposed and orchestrated the piece in 1916/17, and it received its premiere performance by the Boston Symphony conducted by Pierre Monteux on November 28, 1919. Less than six months following this initial performance of what would become his best-known orchestral work, Griffes died during the worldwide Spanish Flu pandemic on April 8, 1920, at the age of only 35. He left a relatively small but exquisitely-crafted body of work which well repays repeated listening and study. Your program commentator especially recommends the Piano Sonata of 1918, a powerful work and one of the great American piano sonatas.
The Pleasure-Dome of Kubla Khan, Griffes's Op. 8, depicts a fragment from Samuel Taylor Coleridge's 1797 poem Kubla Khan (itself a fragment). Griffes selected the following lines and placed them in the frontispiece of the published score:
In Xanadu did Kubla Khan
A stately pleasure-dome decree:
Where Alph, the sacred river, ran
Through caverns measureless to man
Down to a sunless sea.
So twice five miles of fertile ground
With walls and towers were girdled round:
And there were gardens bright
With sinuous rills …
…………….
Enfolding sunny spots of greenery.
…………….
The shadow of the dome of pleasure
Floated midway on the waves;
Where was heard the mingled measure
From the fountains and the caves.
It was a miracle of rare device,
A sunny pleasure-dome with caves of ice!
The score calls for a "grand orchestra" of flutes, oboe, English horn, clarinets, bass clarinet, bassoons, horns, trumpets, trombones, tuba, a wide variety of timpani and percussions, harp, and strings. The score also includes a striking part for piano in a percussive and coloristic role. Griffes noted in the score that "the piano part is not to be played as a solo, but [is] to be blended in with the other instruments."
The work consists of a single movement of 10-12 minutes' duration. A rhapsodic piece revolving around a G# minor/B major complex, The Pleasure-Dome of Kubla Khan reflects Griffes's personal interpretation of Coleridge Taylor's suggestive imagery. A treat for later will be to listen to the original piano version of the piece and reflect on the train of thought that led the composer to rethink the compositional structure for full orchestra. But for now, the listener can allow the moods and impressions evoked by Griffes's music to simply wash over their perceptions and carry them to exotic imaginary locales.
Felix Mendelssohn 
Verleih uns Frieden gnädiglich (Da nobis pacem)
Lili Boulanger 
Pour les funérailles d'un soldat (For the funeral of a soldier)
Lili Boulanger
Vieille prière bouddhique (Old Buddhist prayer) 
Program Note by Jeffrey Tucker
All of the composers on today's program died relatively young, but even by the standards of Bizet, Griffes, and Mendelssohn, the life and compositional career of Lili Boulanger proved tragically abbreviated. Her death from extrapulmonary tuberculosis on March 15, 1918, at the age of 24 deprived the musical world of an extraordinary compositional talent. Boulanger was the youngest member of one of France's most distinguished musical families: her father Ernest was a Conservatoire professor; while her sister Nadia was a composer, conductor, and the teacher of generations of the 20th century's most significant compositional talents (including Aaron Copland, Elliott Carter, and Philip Glass among the Americans). Lili Boulanger's skills were nurtured and promoted from a very early age, not only by her family but by French musical luminaries such as Gabriel Fauré and Claude Debussy. In 1913, at 19 years old, Lili Boulanger became the first woman composer awarded the Prix de Rome, the most prestigious composition prize in France, for her cantata Faust et Hélène. As might be predicted, given her youth when she died, her compositional output, focused principally on vocal works, was not extensive, but it is exceptionally distinctive, incorporating elements of world music, "Impressionism," French lyric theater, and the developing sound-worlds of Stravinsky (a family friend) and neo-Classicism. In today's program, we will audition two of her works for solo voice, chorus, and orchestra.
Pour les funérailles d'un soldat (1913) for baritone, chorus, and orchestra
The words of For the Funeral of a Soldier are selected from French poet Alfred de Musset's 1831 verse play La Coupe et les lèvres. 
Chorus:
Let the drums be muted, let the priest come forward.
On your knees, companions, bare heads and silence.
Say before us the prayers for the dead.
We will carry the captain to the tomb.
He died as a soldier on Christian soil.
The soul belongs to God; the army will have the body.

Baritone Solo:
If these purple curtains and these ardent clouds,
Which chase the breath of storms through the ether,
Are warriors lying in their golden armor,
Beat yourselves, noble heart, on these green hills,
And see your companions break their javelins
On this cold earth, where your body is at rest.
Chorus:
Let the priest come forward.
Say before us the prayers for the dead.
Ah! Ah!
The martial nature of this work is apparent from the opening bar, where the percussion beats out a slow march rhythm to accompany the soldier's funeral rites. Although Boulanger composed the work prior to the Great War, it "remains her only composition that deals unambiguously with the wartime suffering of soldiers," notes Anya Holland-Barry. Although brief (around 8 minutes), the work depicts a battle scene, the death of the soldier, and the ascent of his soul to heaven. This was the only choral-orchestral work that Boulanger would hear performed during her lifetime: after the commencement of World War I, the Société des Concerts Colonne-Lamoureux performed it at benefit concerts in November 1914 and November 1915. The first American performance was by the New York Philharmonic in October 1918, leading a reviewer for the New York Times to praise the composer's "effective use of antique ecclesiastical modes." For the technically inclined: the opening and closing phrases for the chorus, in B-flat Dorian mode, quote a snippet from the opening phrase of the Dies Irae, the plainchant liturgical sequence for the dead.
Vielle prière bouddhique (1917) for tenor, chorus, and orchestra
Initially drafted in 1914 but not completed until the year before her death, the Vielle prière bouddhique (Old Buddhist Prayer) is one of Boulanger's last works and one of her most affecting and satisfying. Boulanger was introduced to the prayer, originally in Pali (the language of the most ancient Buddhist texts), by her friend Suzanne Karpelès, who was reading Oriental Studies at the Sorbonne and who translated the prayer into French for Boulanger to set. The subtitle of the work, "Daily Prayer for the Whole Universe," in other words a prayer that would be spoken by Buddhist laypeople, is apt introduction to the conception evoked. 
Chorus:
Let everything that breathes, without enemies, without hindrance,
Transcend sorrow and attain bliss.
Let all move freely, each in the path to which he is destined.
Let all creatures and everything, all spirits, and all those yet to be born,
Without enemies, without hindrance,
Transcend sorrow and attain bliss.
Let all move freely, each in the path to which he is destined.
Tenor Solo: 
Let all women and all men, all our people and all others, 
All the gods and all humans and those who are fallen,
Without enemies, without hindrance,
Transcend sorrow and attain bliss.
Let all move freely.
Chorus:
Each in the path to which he is destined.
In the East and in the West,
In the North and in the South,
Let every being which exists, without enemies, without hindrance,
Transcend sorrow and attain bliss.
Let all move freely, each in the path to which he is destined.
Ah, ah …
The theme of universal fellowship is conveyed here through choral writing that is simple, direct, and often in unisons and octaves, with everyone singing the same lines. Modal touches, for instance in the main melody (primarily C-final Phrygian mode, for those keeping score at home), move the musical language away from the specifically Western classical style in which the composer had been trained to something less time- and place-bound. The most obviously "exotic" element arises in the long flute solo line that is both an elaboration of previously-heard choral material and an evocation of the cultural practices of south Asia in its incantatory style and rhythmic flexibility.
The path to which Lili Boulanger was destined did not include ever hearing the work performed. It premiered at the Salle Pleyel in Paris on June 9, 1921; the composer's beloved sister Nadia took the celesta part. Although her life was cut brutally short, depriving the world of all the works she would have brought forth had she been permitted a normal lifespan, we may hope that Lili Boulanger indeed transcended sorrow and attained bliss.