© 2023 Georgia Symphony Orchestra
This digital booklet is intended to be used before the concert and during intermission. Please do not access it during the concert.
Please take a moment now to ensure your device is in silent mode.
Thank you and enjoy the performance!
Carmina Burana
May 20 & 21, 2023
Click any text below to jump to the section indicated. Or you may scroll through the entire contents. Buttons appear throughout to bring you back to this content section for easier navigation.
The Georgia Symphony Orchestra is supported in part by the Georgia Council for the Arts through the appropriations of the Georgia General Assembly. The GCA also receives support from its partner agency – the National Endowment for the Arts.
Georgia Symphony Orchestra Upcoming Events
It is through the sustained generosity of our supporters that the Georgia Symphony Orchestra is able to continue delivering quality enrichment, entertainment and education throughout our community and greater region, encompassing music and arts lovers of all ages.

Our growing list of programs supports a wide range of needs in the community. Just a small sampling of the diverse options includes young musician education, inclusiveness in the concert hall, veterans' support, free and affordable concert tickets, community presentations, and collaborative promotion of other outstanding nonprofit organizations.

Combining your giving with a musically infused GSO program doubles your impact in the community. Donating to the GSO is easy. Visit us at georgiasymphony.org/donate. Or call 770-615-2908.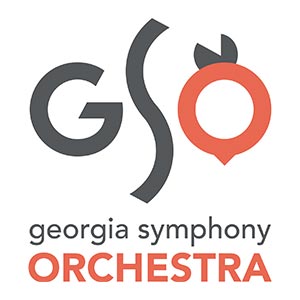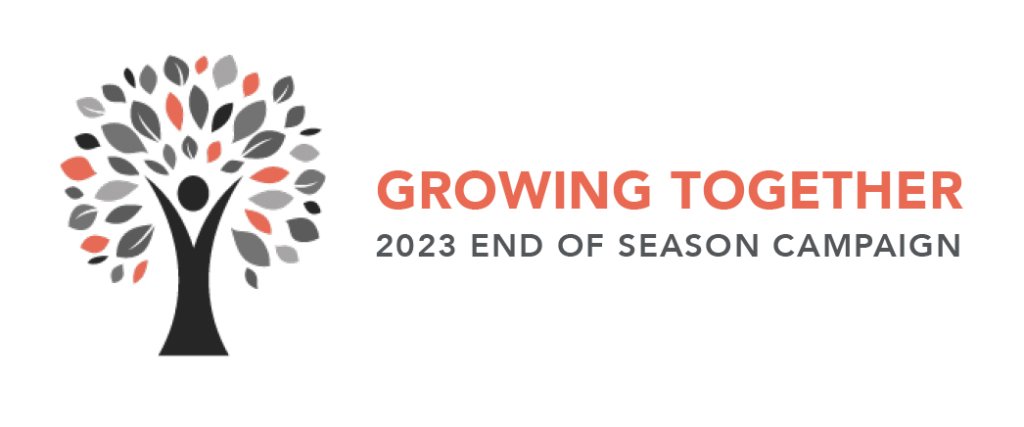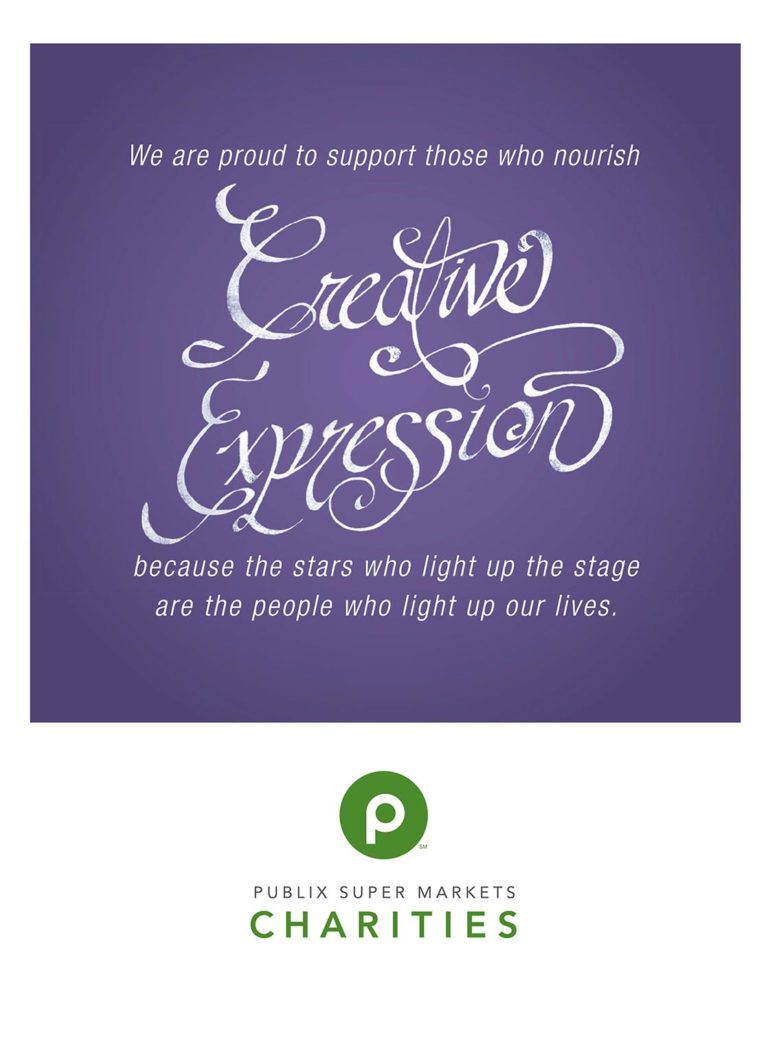 Special Thanks to the Bobbie Bailey Foundation
for their gift of a $1 Million Dollar Endowment Fund
The GSO is sincerely grateful for the substantial support of our youth education program given by:
Gold Baton Circle $15,000-$24,999
Aegon Transamerica Foundation • Imlay Foundation • S.A. White Oil Company
Silver Baton Circle $10,000-$14,999
Bobbie Bailey Foundation • Linda and John Cooke • Marietta Tourism
Bronze Baton Circle $5,000-$9,999
Bob and Linda Bonstein • GreyStone Power • Marietta Kiwanis • John and Shirley Morgan • Publix Supermarket Charities • James Rhoden • Willful Impact
Conductor's Circle $2,500-$4,999
Anonymous • Anonymous • Cobb EMC Foundation • Mary Kay Howard • Nora Roberts Foundation • Jeffrey and Louise Tharp • Susan Traendly • Sydney Trew
Principal Circle $1,000-$2,499
Anonymous • Frank Harris & Abby Avery Family • Robert and Holli Cortelyou • Crane Elder Law Firm • Ann Hixson • Marianne Holdzkom • John Howell and Barbara Barr-Howell • Pamela Hubby • Mrs. Howard Lawrence • Joanne Mazula • Tutt and Debbie McCracken • Valencia McCrimmon • Gregory and Christine Mishkin • Pam and Bruce Rhyne • Randall and Judy Ribarsky • Ronna Ruppelt • Linda Rodriguez • Alan and Susan Stensland • Lynn Thomas
Musicians Circle $500-$999
Anonymous • Barbara Barr-Howell • Cindy and Henry Bohn • Allan Cheshire • Jeremy Ewers • Bruce Gillett • Home Depot • Kimberly-Clark Foundation • Regina Malloy • Oral Moses • Kathryn Pfirman • Posh Hair Studio of Acworth • Georgia Rambo • Jackie Rucker • Bob and Marge Schulhof • See Beautiful • Harry and Jennifer Winograd
Concertmaster Circle $250-$499
Anonymous • Dame Bamburry • David and Elesa Hembree • Tanya Hunter • Brendan Knoblauch • Michael Knowles • Clifford McCune • Yvonne and Michael Perrino • Vianne Satterfield • Alberto and Cindee Sapoznik • Pat and Gilberto Torres • James Wetrich
Linda Acevedo • David Barry • Alenia Baxter • Tibor Besedes • Kristen Bonstein • Marilyn Brooks • DK Gallery • Stephen and Amy Drabant • Fred and Joan Embden • Maryann Fedack • Allison Fichter • Priscilla Granese • Sharon Green • Barbara Hammond • Justin Hart • Judy Harvey • Adrian Heenan • Nancy Hodges • Thomas LaForge • John Love • Brenda Lyle • Abraham Mahoney • Russell Marshall • Beverly Martin • Karen Milchus • Wei Money • Gil Moor • Paula & Grainger Morrison • Emory Morsberger • Jonathan Nash • Bill and Sarah Needs • Sam Olens • Trevor Phillips • Taylor Rambo • Jane Redwine • Brenda Rhodes • Al and Laura Searcy • Peter and Marian Sebel • Beth Simpson • Steve Simpson • CB Smithwick • Robert Snider • Rodrick Stewart • Sharon Stills • Ann Teeter • Sandra Timmons • Jo Tucker • John L. and Ann B. Vandevate • James and Karen Warren • Joseph Yorio
Colt Chambers • Stephanie Davy • Jacqueline Downing • Camille Fairbanks • Elise Goldstein • Lenora Goodliffe • Sandra Herndon • Sandy Hsieh • Grace Johnson • Nick Johnson • Kil Soo Jung • Darron Kendrick • Kroger • Kristi Ledford • Wendy Lerner • Jane McGuigan • Mary Monteith • Pranita Nirgudkar • Nancy and Gordon O'Neill • Rodrick Stewart • Albert Strada • Gary Thomas • Paul Tompkins • Lily WhiteRose • Amorelle Williams
ARTS of Cobb • Atlanta Marriott Northwest at the Galleria Hotel • Chris Savas Photography • Cobb Travel and Tourism • Frank Harris Law • Gift of Music Foundation • Moore Colson CPAs and Advisors • Timothy Verville
Jeffrey Tharp in honor of the GYSO Jazz Ensemble
Noah Levine in honor of the GSO Chorus
Phillip O'Brien and Allison Fichter in honor of John and Linda Cooke
Nancy O'Neill in honor of Bob and Linda Bonstein
Kristen Bonstein in honor of Bob and Linda Bonstein
Dane Bamburry in honor of Valencia McCrimmon
Alenia Baxter in honor of Mary Kay Howard and Susan Traendly
Brendan Knoblauch in honor of Mary Kay Howard
Susan Traendly in honor of Mary Kay Howard
Sydney Trew in honor of Susan Stensland and Mary Kay Howard
Barbara Hammond in honor of Susan Stensland
Sharon Stills in honor of Susan Stensland
Brenda Rhodes in honor of Susan Stensland
Joan Harrell in honor of Susan Stensland
Martha and Dennis Moore in honor of Susan Stensland
Susan Traendly in honor of Pat Torres
Michal Kotzan in memory of Jeff Kotzan
Eileen Paulin in memory of Jeff Kotzan
Linda Acevedo in memory of Jeff Kotzan
Sharon Stills in memory of Helen Mackey, Theresa Ireland, Betty Knautz, Sylvia Peters
Allan Cheshire in memory of Susan Cheshire
Joseph Yorio in memory of JoAnn Mary Yorio
Marianne Holdzkom in memory of Joanna Cox
Brenda Rhodes in memory of Joanna Cox
Debra McCracken in memory of Joanna Cox
Susan Stensland in memory of Joanna Cox
Debra McCracken in memory of Frances M. Keith
Grace Johnson in memory of Frances M. Keith
Madison Willits
Artistic Operations Manager
Amy McGaughey
Office & Box Office Coordinator
Dalian Bryan
Librarian & Personnel Manager
For information about joining our Board of Directors or Advisory Board, please click here.
Michael Knowles, Chair
Fifth Third Bank
Amy Drabant
Atlanta Design Solutions
Frank Harris
Frank Harris Law
Regina Malloy
The Home Depot
Sydney Trew, Treasurer
Moore Colson CPAs and Advisors
Debbie McCracken
Ret. Educator/ Administrator
Valencia McCrimmon
Cox Enterprises, Inc.
Ronna Ruppelt
CLM Alliance
Mary Kay Howard, Secretary
Ret. Educator/Medical Librarian
Todd Youngblood
Ret. Business Executive
Timothy Verville, Ex officio
Georgia Symphony Orchestra
Suzanne Tucker, Ex officio
Georgia Symphony Orchestra
Dr. Jeffrey Tharp
Wellstar Medical Group
Pam Hubby
Ret. ArtsBridge Foundation
Jim Glover
Atlanta Fine Homes Sotheby's International Realty
Patricia Torres
Ret. Development Director GSO
Susan Stensland
Past Executive Director GSO
The John and Linda Cooke GSO/KSU Bailey School of Music Collegiate Scholars GYSO Internship Program
Laz Divine • Sydnee Goode • Giana Kleber • Nate Lawson • Gustavo De la Torre Martinez • Tyrell Smith • Alex Wilson • Allen Yun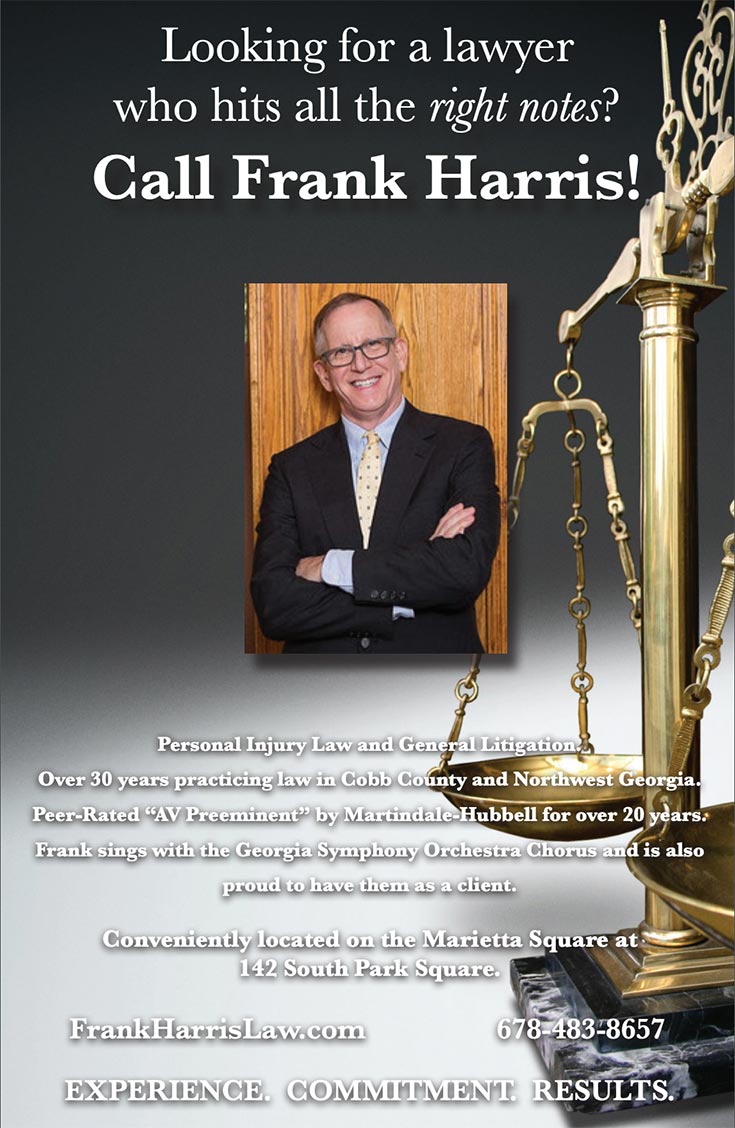 Founded in 1951, the Georgia Symphony Orchestra has engaged audiences through imaginative programming, visionary leadership, and critically acclaimed performances.
The mission of the Georgia Symphony Orchestra is to enrich our community through accessible, high quality musical and educational experiences that instill a lifelong appreciation for the arts.
Our vision is to continue growing a thriving and innovative cultural organization that enriches, educates, and inspires audiences, students, and musicians in the community.
Musicians (From Professionals To Students) Performing In Our Organization
More than 33+ Performances Presented To the Community This Season
Over 17,000 People Are Served By Our Programs Annually
Timothy Verville, Music Director and Conductor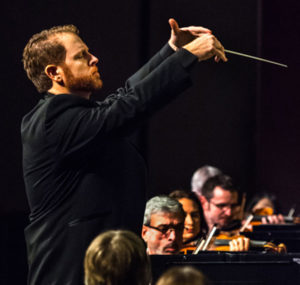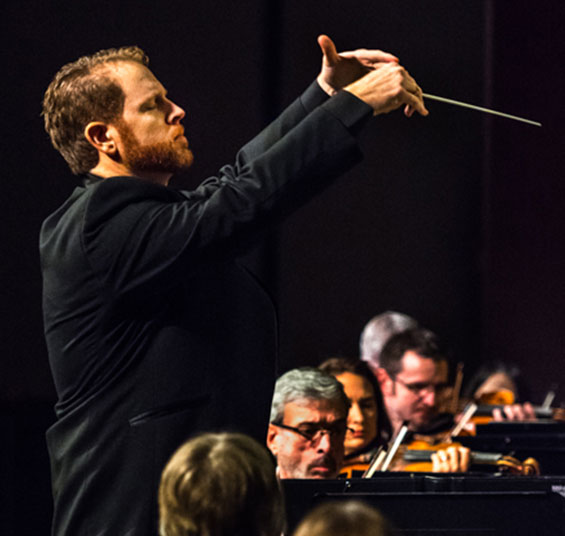 The award-winning Timothy Verville's performances are hailed as "awe-inspiring" and for "bringing down the house" (Atlanta Arts Scene). He is praised for possessing "finely focused conducting, (in which) the energy and pace of the music never sagged" (Tulsa World). A creative force, his innovative, imaginative, and musically engaging approaches in the concert hall position him as a uniquely multifaceted and multi-talented conductor of the modern orchestral world.
Verville conducted the inaugural Kyushu International Festival in Japan and has performed with the Kyushu Symphony Orchestra, Hita Civic Orchestra, the Chikushi Jogakuen Philharmonic Orchestra, and the Kyushu Philharmonic Orchestra. In central America, he has appeared with Opera Panama and the Panamanian National Symphony Orchestra, and in Russia with the Far Eastern Symphony Orchestra.
He led performances with orchestras and theater ensembles across the U.S including the Tucson Symphony Orchestra, Richmond Symphony Orchestra, Southwest Michigan Symphony Orchestra, and has upcoming appearances this season with the West Virginia Symphony Orchestra and Columbus Indiana Philharmonic.
As Music Director and Conductor of the Georgia Symphony Orchestra, Verville has energized audiences while increasing and diversifying concert offerings. His focus on audience engagement and outreach has been recognized throughout the community and in the League of American Orchestra's "Symphony" magazine. His creative and collaborative programming has expanded the organization's performance footprint and served to build bridges to underrepresented populations. In addition to conducting classics, pops, and special performances, he designs the Sensory Friendly concerts which have been supported by National Endowment for the Arts.
In 2007, Verville began a relationship with the Boston Chamber Orchestra that would encompass over a decade of music-making. Beginning as an instrumentalist in the orchestra, he was invited to become Associate Conductor and later Principal Guest Conductor. During his tenure, he toured internationally with the ensemble and recorded music for the orchestra's first CD release.
In Phoenix, he served from 2010 to 2017 as the founding Artistic Director and Conductor of Arizona Pro Arte. His presentations of unique and highly anticipated collaborative events resulted in exponential organizational and audience growth. During his tenure, the orchestra expanded to include a regular masterworks season, a summer orchestral series, educational performances, a chamber music program, a dance ensemble, and establish a composer in residence. He instituted an annual "Call for Scores" competition that at its height received over 920 applicants from forty countries in a single season.
Additional previous engagements include Music Director and Conductor of the North Valley Chamber Orchestra (AZ), Scottsdale Baroque Orchestra (AZ), and Conductor of the Pollard Theatre (OK).
Verville regularly commissions and conducts regional, national, and world premiere compositions which encompass operatic, symphonic, and dance music. He has counseled young and emerging composers across the country and worked with the Tucson Symphony's "Young Composers Project," which Yo-Yo Ma praised as an "extraordinary program."
An award winner in the American Prize for Orchestral Performance, Verville was mentored by esteemed conductors Bruce Hangen, Timothy Russell, and James DePreist. He worked in masterclasses with David Effron, Markand Thakar, and Neil Varon. At the renowned Monteux School and Music Festival, Verville was selected as an orchestral assistant while studying with Michael Jinbo.
Verville earned degrees in music from the Boston Conservatory, the University of Oklahoma, and Arizona State University. He resides in Georgia with his wife and children.
For more information, please visit TimothyVerville.com



Nathaniel F. Parker​, Associate Conductor, Dr. Bobbie Bailey GYSO Artistic Director & GYSO Symphony Director​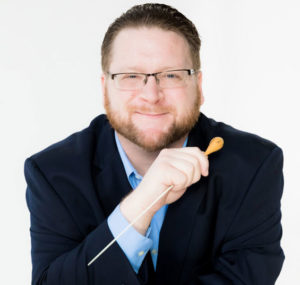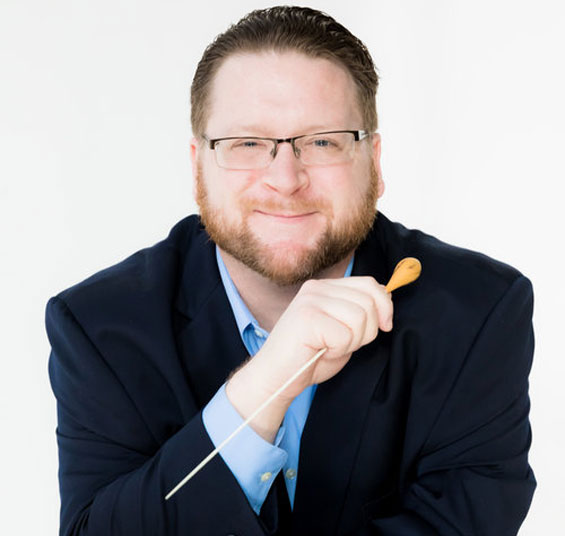 A talented and versatile musician, Nathaniel F. Parker has conducted orchestras in the United States, Peru, Russia, Poland, England, and the Czech Republic. Equally at home working with professionals and training future generations of musicians, Dr. Parker is Director of Orchestral Studies at the Kennesaw State University School of Music—serving as Music Director and Conductor of the Kennesaw State University Symphony Orchestra and Conductor of the Kennesaw State University Opera Program—and Associate Conductor of the Georgia Symphony Orchestra. His recent guest conducting engagements include appearances with the Jackson Symphony Orchestra (Michigan), the Connecticut Music Educators Association (CMEA) All-State Orchestra, the Fulton County High School Honor Orchestra (Georgia), and the Georgia Music Educators Association (GMEA) District 9 High School Honor Orchestra.
Dr. Parker is the recipient of numerous honors, awards, and scholarships. He was named a finalist for a Conducting Fellowship with the New World Symphony, a semi-finalist for a Conducting Fellowship at Tanglewood, and a Candidate for the Respighi Prize in Conducting; he also received a Citation of Excellence in Teaching from the Pennsylvania Music Educators Association. An active scholar, Dr. Parker's writings have been published by the Conductors Guild and the College Orchestra Directors Association (CODA). He has presented research at the College Orchestra Directors Association's national and international conferences and is Editor of the Journal of the Conductors Guild.
Dr. Parker has served as Music Director and Conductor of the Concert Orchestra and faculty at New England Music Camp (Maine), and Interim Music Director and Conductor of the Georgia Youth Symphony Orchestra's (GYSO) Symphony and Camerata orchestras. Before relocating to Georgia, he was Director of Orchestral Activities and Assistant Professor of Music at Marywood University (Pennsylvania) where he was Music Director and Conductor of the Marywood University Orchestra and taught courses in conducting, instrumental methods, musicology, and analytical techniques. Other previous positions include Associate Conductor and Production Manager of the Jackson Symphony Orchestra (Michigan), Music Director and Conductor of the Jackson Youth Symphony Orchestra, Director of the Jackson Symphony Orchestra Community Music School, Graduate Conducting Intern at Michigan State University, Music Director and Conductor of the Mason Orchestral Society's Community Orchestra and Youth Symphony (Michigan), Assistant Director of Music at Xaverian High School (New York), Conductor of the New Music Festival of Sandusky Orchestra (Ohio), and Graduate Assistant Conductor and Teaching Assistant at Bowling Green State University (Ohio).
Parker earned a Doctor of Musical Arts in Orchestral Conducting from Michigan State University, where his primary instructors were Leon Gregorian and Raphael Jiménez. During his time at MSU he regularly appeared with all the university orchestras and focused his doctoral research on Leonard Bernstein, specifically the composer's Symphony No. 2, "The Age of Anxiety." He earned a Master of Music in Orchestral Conducting from Bowling Green State University, where he studied with Emily Freeman Brown. His other conducting mentors include Stephen Osmond, Gary W. Hill, and Timothy Russell. In addition to his training in academia, Dr. Parker participated in numerous conducting master classes and workshops, conducting orchestras under the tutelage of nationally and internationally renowned conductors and conducting pedagogues including Christoph Eschenbach, George Hurst, Arthur Fagen, Markand Thakar, Mark Gibson, David Itkin, and Paul Vermel. Parker began his collegiate education at Arizona State University, where he studied bassoon with Jeffrey G. Lyman and graduated magna cum laude with a Bachelor of Music in Bassoon Performance.
Nat resides in Kennesaw with his wife, Melody, their son, Jacob, and their dog, Sammy.
For more information, please visit www.nathanielfparker.com
Bryan Black, JG Morgan GSO Chorus Director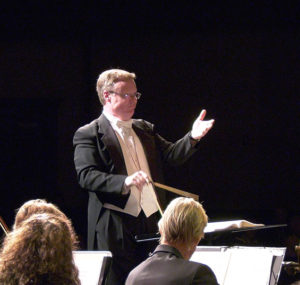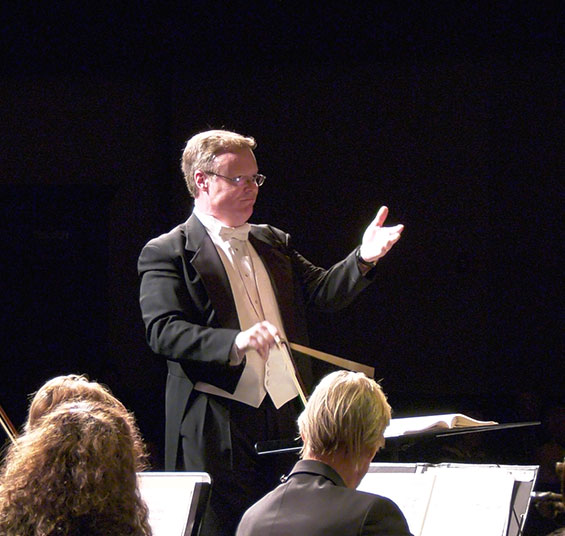 Bryan Black has worked as a conductor, educator, church musician and arts advocate since moving to Atlanta in 1994. He first trained as an organist and pianist at the undergraduate level (BM, Samford University,) then followed a passion for choral music and conducting at the graduate level (MM, Florida State). While at FSU he was deeply influenced by Rodney Eichenberger – the internationally regarded pedagogue and conductor. Bryan also holds the "Certificate of German" granted by the Goethe-Institute in Berlin. As a church musician, Black served the 4,200 member First United Methodist Church of Marietta as Director of Music from 2003-2017. Previous church appointments have included work with the 1996 "Celebrate Faith and Arts" Olympic event and an invitational choir festival tour to Kristiansand, Norway.
Black was invited by Michael Alexander to form the GSO Chorus in 2007. Since that time it has performed masterworks such as Orff's Carmina Burana, Beethoven's Ninth Symphony, Poulenc's Gloria, Bach's Magnificat, Walton's Belshazzar's Feast and Vaughan William's Sea Symphony. The chorus now numbers some 90 voices and draws talented professional and amateur singers from across the area.
In 2012, the GSO Chamber Chorus made its first international tour to Spain under his direction.For ten years Black conducted The DeKalb Choral Guild, a community chorus based in Tucker. Over this time the choir tripled in size, made tours of Germany, Italy and the Czech Republic, appeared three times at the Piccolo Spoleto festival in Charleston, performed for the Georgia ACDA state convention and released its first professional recording. In the late '90s, Black sang with the ASO Chorus and Chamber Chorus – including Mr. Shaw's final performance of Bach's B-minor Mass in Carnegie Hall. During this time he also taught on the faculty of Georgia State University and was a visiting conductor at the Candler School of Theology at Emory University. For his contributions to the city's cultural life he was named a "Lexus Leader in the Arts" by Atlanta Public Broadcasting in 2003.
After a successful musical project with the Atlanta Goethe-Institute (Hugo Distler's Totentanz), Bryan was awarded a cultural ambassadorship in 2004 which allowed him to attend an intensive course offered in Weimar, Germany. He served as president of the American Choral Director's Association (ACDA) in Georgia and assisted John Rutter as organizer for a conductor's honor chorus during the 2013 ACDA National Conference.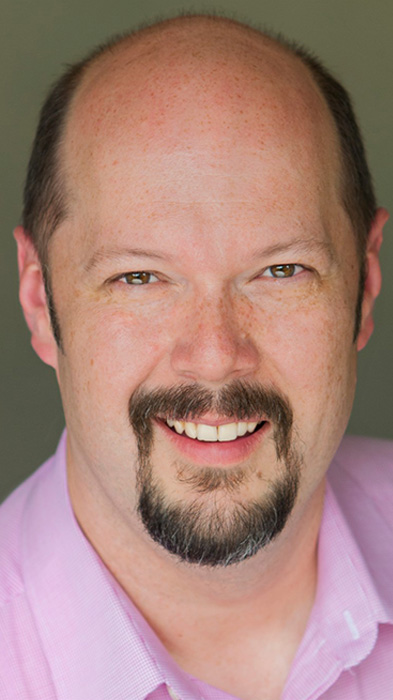 Atlanta based Bass-baritone, Cory Schantz is an active performer of opera, oratorio, and recital repertoire. Mr. Schantz has performed across the United States and Europe and has been recognized by the Baltimore Sun for his "engaging presence on stage" and praised for his "beautifully sung" performances. 
In recent years, Mr. Schantz has performed with Opera Birmingham as Lord Capulet in Gounod's Roméo et Juliette and Amonasro in Spotlight on Opera's concert version of Aida.  Mr. Schantz has performed the role of Giorgio Germont with Rimrock Opera and Winter Opera of St. Louis and has performed multiple principal roles with The Atlanta Opera, including Le Duc in Roméo et Juliette and Count Ceprano in Verdi's Rigoletto.  In 2012, he appeared in Tulsa Opera's stirring production of Jake Heggie's Dead Man Walking, a performance hailed by critics as the finest production by the company in a decade. In addition, he has also performed principal roles with Wichita Grand Opera, Springfield Regional Opera, Union Avenue Opera, and First Coast Opera.
Mr. Schantz made his Charleston Symphony debut in October 2021with Mendelssohn's rarely performed Die Erste Walpurgisnacht. He also appeared in Kennesaw State University's Kristallnacht observance, performing Laurence Sherr's moving Fugitive Footsteps. In March 2020, he performed the baritone solos in Orff's Carmina Burana with the Atlanta Wind Symphony.  Mr. Schantz made his Carnegie Hall debut in April 2018 as baritone soloist in Handel's Messiah. He has performed the same work with the Spartanburg Philharmonic Orchestra, Enid Symphony Orchestra, Billings Messiah Festival, and Brazos Chamber Orchestra. Other works in his repertoire include Haydn's Lord Nelson Mass, Mozart's Requiem and Faure's Requiem. 
An active recitalist, Mr. Schantz has presented recitals at Middle Tennessee State University, Austin Peay State University, University of New Hampshire, Elon University, and others. In March 2023, he will present the world premiere of Daron Hagen's song cycle, Four Shakespeare Fragments.
Mr. Schantz serves on the voice faculty of Reinhardt University.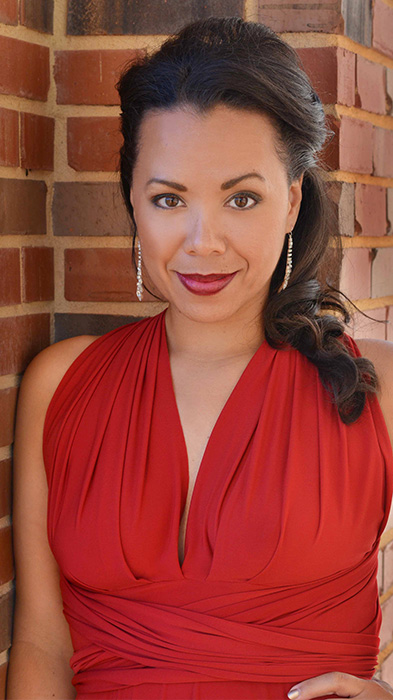 Coloratura soprano, Díana Thompson-Brewer, is lauded for her "aplomb and sparkling" vocal pyrotechnics and her nuanced character portrayals. Díana made her professional operatic debut in the role of Adele in Strauss II's Die Fledermaus and has since amassed an array of soprano roles that range from the pinnacle of coloratura sopranos – Lucia in Lucia di Lammermoor – to the fiercest queen of all opera – Queen of the Night in Mozart's Die Zauberflöte. Other operatic credits include Eden in the world premiere of Galaxies in Her Eyes, Zerbinetta from Richard Strauss' Ariadne auf Naxos, Susanna in Mozart's Le nozze di Figaro, Musetta in Puccini's La bohème, Miss Silverpeal in Mozart's Die Schauspieldirektor, Sister Genevieve in Puccini's Suor Angelica, Beth & Amy in Mark Adamo's Little Women, Millie in Libby Larsen's Picnic, Belinda in Purcell's Dido and Aeneas, Vi in Gershwin's Blue Monday, and Mrs. McDowell in Hailstork's Rise for Freedom.
Díana made her international debut in Geneva, Switzerland with L'Orchestre de Chambre de Genève and has also sung in New York City, Hawaii, New Hampshire, Vermont, Florida, North Carolina, South Carolina, Georgia, Alabama, and Mississippi. She has been a soprano soloist in Haydn's The Creation, Orff's Carmina Burana, Handel's Messiah, Bach's Cantata 4, Haydn's Mass in Time of War, Vivaldi's Magnificat, excerpts from Gershwin's Porgy and Bess, and Beethoven's Choral Fantasy. Díana also made her Musical Theatre debut as Sarah in Flaherty's iconic Ragtime, and she recently debuted a song cycle written and composed for her by poet Ashley Lumpkin and composer Christopher Cooley titled At First Sight.
Díana holds a Doctor of Musical Arts degree from the University of Georgia (Presidential Fellow), a Master of Music degree from the University of North Carolina at Greensboro, and a Bachelor of Music degree from Augusta State University, all in Vocal Performance. Díana lives in Augusta, Ga with her husband, professional tubist and Director of Bands at Davidson Fine Arts Magnet School, and their 2-year old daughter, Lillian.
For upcoming engagements and more information about Díana's performance schedule, please visit her website at www.DianaDarleneThompson.com.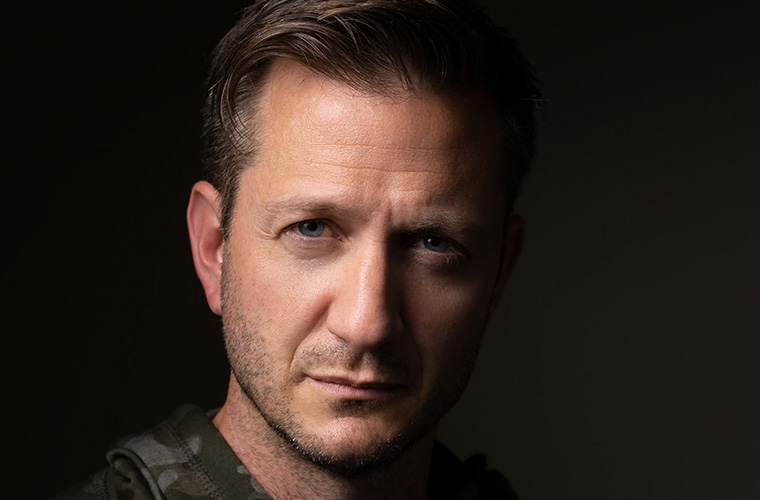 Nathan Munson has been praised for his vocal beauty, maintaining a versatile presence on the concert and operatic stage.  He has sung leading and supporting roles with the Sarasota Opera, Hawaii Opera Theatre, the Atlanta Opera, Opera North, Piccola Opera San Antonio, Capitol City Opera, dell'Arte Opera, and the Illinois Opera Theatre.  Roles include Beppe in Pagliacci, the Steersman in Wagner's Der fliegende Holländer, Tom Snout in A Midsummer Night's Dream, Normanno in Lucia di Lammermoor, Pedrillo in Die Entführung aus dem Serail, Remendado and El Dancaïre in Carmen, Rodolfo in La bohème, Roméo in Roméo et Juliette, Ferrando in Così fan tutte, Cassio in Verdi's Otello, and Dr. Baglioni in a world premiere revision of Daniel Catan's La Hija di Rappaccini. Recent performances with the Atlanta Opera include roles in Carmen, Der Kaiser von Atlantis, Frida, Salome, The Seven Deadly Sins, and Turandot.
In addition to his operatic appearances, Dr. Munson has been a frequent visitor to the concert stage.  He premiered a new work for tenor and orchestra in April of 2021, entitled To Be or Not To Be?, composed by Thomas Ludwig. Before cancellations due to the COVID-19 pandemic, he was to have sung with the Greenville Symphony Orchestra in Beethoven's 9th Symphony, and Carmina Buranawith Berry College. He made his Carnegie Hall debut in Haydn's Lord Nelson Mass and debuted with the Helena Symphony Orchestra (Montana) in Handel's Messiah.  He has been soloist in Bruckner's Te Deum, Bach's B-minor Mass, Saint John's Passion and Magnificat, and Mozart's Requiem.  He has also been featured with the Kalamazoo Symphony Orchestra, Kentucky Symphony Orchestra, Huntsville Symphony, and the Georgia Symphony.  
Dr. Munson can be heard on the world premiere recording of The Golden Ticket (Albany Records) and was a featured soloist in a Christmas Concert with the Atlanta Opera, which was recorded live for broadcast by WABE-Atlanta. He is an Assistant Professor of Voice in the Dr. Bobbie Bailey School of Music at Kennesaw State University.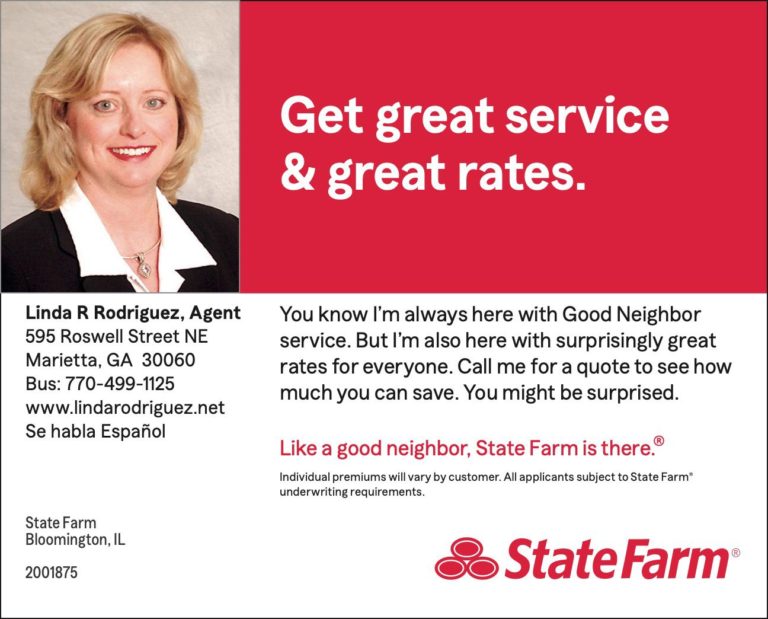 Georgia Symphony Orchestra Personnel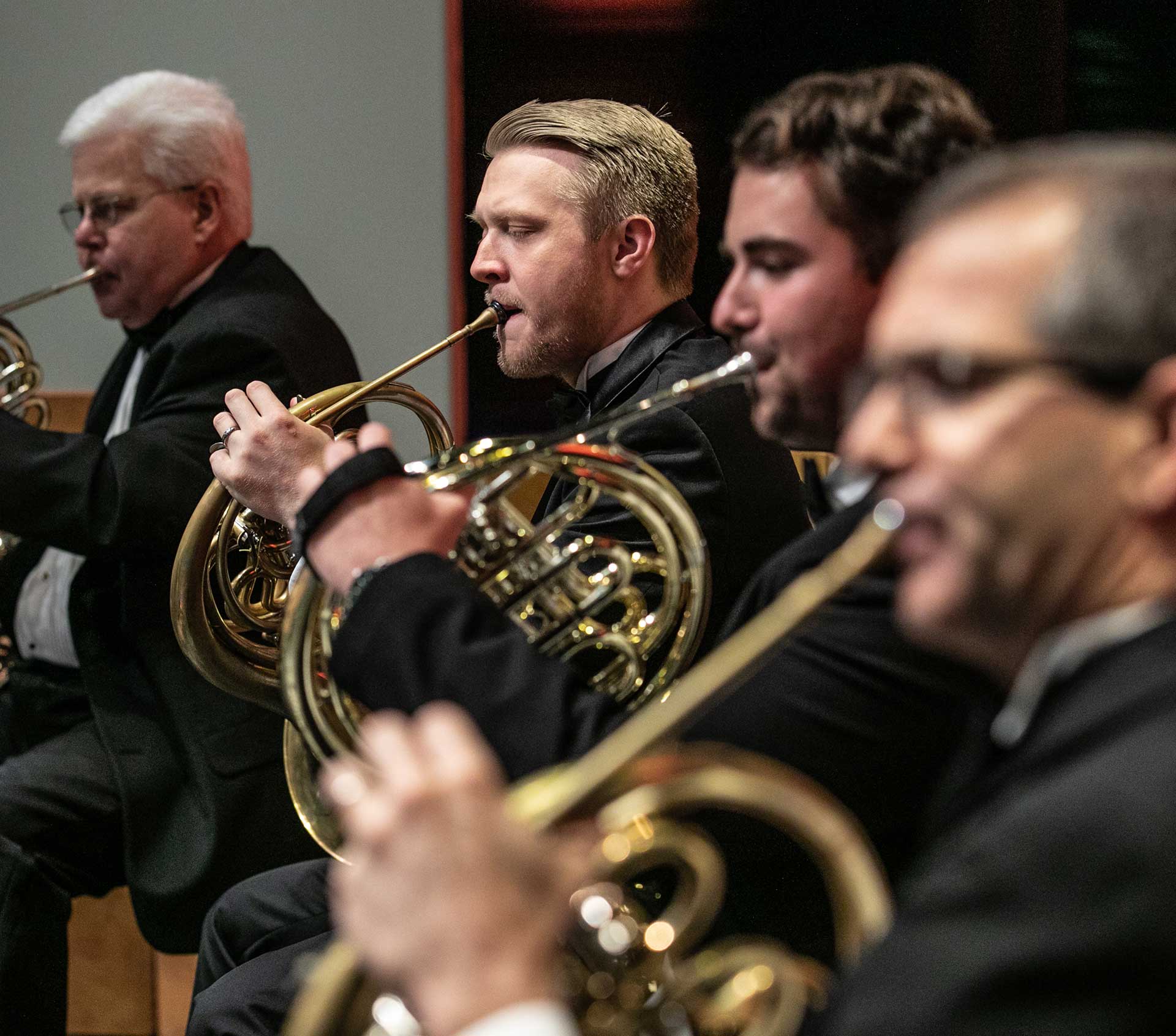 Violin 1
Edward Eanes*
   Concertmaster
Robert Givens
   Associate Principal
Heather Hart
Haejin Yoo
Kerren Berz
David Edwards
Andrew Uhe
Barbara Careaga
Violin 2
Ryan Patrick*
Monika Ramnarayan
Rosie Riquelme Antunez
Angela Baddock
Wit FitzGerald
Jill Stokes
Ryan Lavender
Jennifer Sersaw
Viola
Josiah Coe*
Greg Selig
Heather Vincenty
Kyle Mayes
Christina Esposito
Blake Wright
Dave Miller
Cello
David Lloyd*
Nirav Patel
Isabel Natallia
Dwayne Wasson
Megan Deason
John Howell
Double Bass
Bob Goin
Moe Winograd
Rob Lysse
Maximilian Simmons
Madeline Bower
Flute/Piccolo
Jeanne Carere *
Frankie Cavanah
Dana Meyer
Oboe
Christina Gavin *
Alexander Zhang
Carolyn Johnston
Clarinet
Justin Stanley *
Theresa Boling
Andrew Warwick
Bass Clarinet
Daniel Barker
Bassoon
Debby Grove *
Dan Worley
Contrabassoon
John Grove
French Horn
Jason Eklund *
Cole McDonald
Eric Hawkins
Scott Sappington
Laurie Anderson
Trumpet
Alexander Freund*
Jonathan Klausman
Jesse Baker
Trombone
Tavish Daly*
Jen Mitchell
Phil Treux
Tuba
Don Strand *
*  denotes section principal
Harp
Julie Koenig
Percussion
Jeff Kershner*
Greg Roman
Dakota Reeves
Karen Hunt
Katie Ude
Timpani
John Lawless *

*  denotes section principal
Musicians performing in this production are represented by the American Federation of Musicians of the United States and Canada.
Georgia Symphony Orchestra Chorus

Encompassing a wide range of vocal versatility, the Georgia Symphony Orchestra Chorus performs choral/orchestral works, pops, and produces independent choral concerts. Highlights from recent seasons include choral masterworks with the Georgia Symphony, being featured on a GSO Jazz! performance at the Strand Theatre, singing in a sold-out concert of music from the video game "Zelda," and presenting a historic regional premiere of American music.
Comprised of accomplished vocalists from the greater metropolitan area, performances have included Mahler's Second Symphony, Vaughan Williams' Sea Symphony, Orff's Carmina Burana, Haydn's Creation, and Verdi's Te Deum. The ensemble has also presented state, regional, and world premieres.
Founded in 2007, and directed by Bryan Black, the chorus recently performed with the Morehouse College Glee Club, the Spelman College Glee Club, the Uzee Brown Society of Choraliers, and the Georgia Spiritual Ensemble.
Georgia Youth Symphony Orchestra Chorus
GYSO Chorus focuses on the technical and artistic development of young singers to supplement traditional classroom activities. In addition to providing training through quality choral repertoire, the program also offers students opportunities to hone skills crucial to advanced vocal development: aural skills, music literacy and theory, introductory IPA, and sight-singing.
Youth chorus members have the unique opportunity to participate in distinguished performances. These include both stand-alone concerts and also select participation with the Georgia Symphony Orchestra Chorus and in Masterworks and Pops performances with the Georgia Symphony Orchestra. The eligible age range for the youth chorus is rising 6th graders through 12th grade.
Erin Layton, Director
Cathryne Belangee
Saniah Chapman
Christine Choi
Sara Harris
Avery Henard
Alexandria Kelly
Hunter Motherway
Dana Robinson
Aaliyah Smith
Mary Wambui
Kristopher Watkins
Michelle White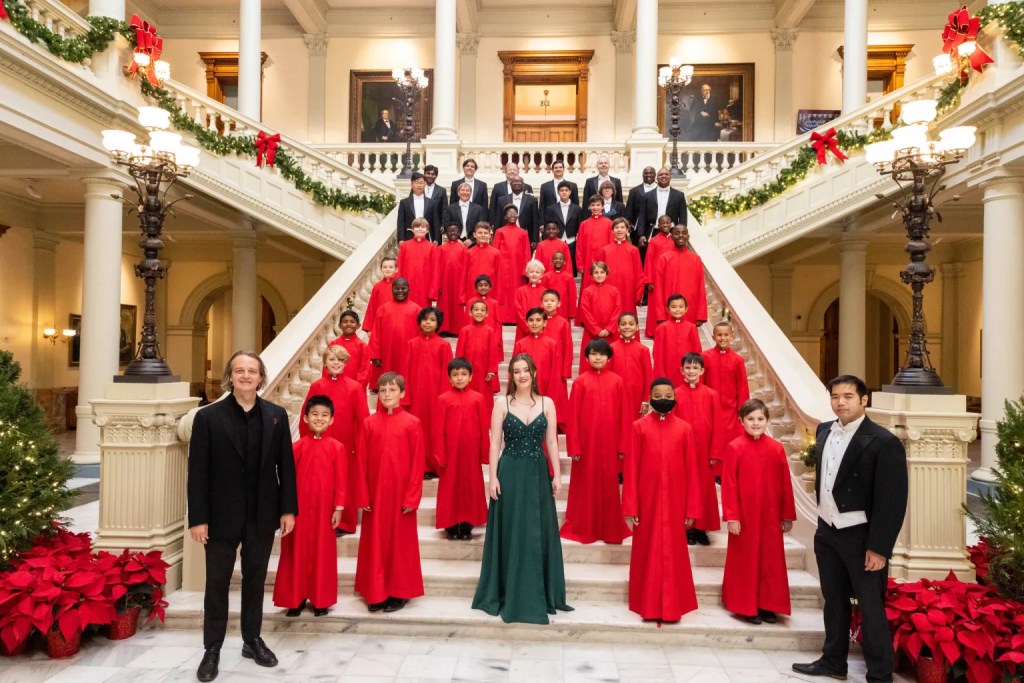 The Atlanta Boy Choir has long been one of Atlanta's premier arts organizations. Now in its 76th year, the choir is under the new direction of Atlanta's own Dr. Robert Henry, a renowned pianist, organist, director, and vocalist. Each performance season, the angelic sound of the Atlanta Boy Choir and the robust voices of the Alumni Men's Choir are accompanied by talented musicians for festive Christmas and spring concerts, as well as a summer tour series. Many boys who age out of the choir go on to join our alumni choir, adding their voices to a vocal legacy and continuing their professional vocal development as musicians.
The choir has sung for Pope John Paul II at the Vatican City five times. In 2006, the choir returned to Italy where it performed for Pope Benedict XVI in the Sistine Chapel of St. Peter's Basilica. In 1966, the choir marked its Carnegie Hall debut. In 1989, the choir won a Grammy Award for its performance and recording of Britten's War Requiem with the Atlanta Symphony Orchestra. The choir has been featured on television, radio, and participated in solos and backups on various recordings such as The Power & The Majesty: Essential Choral Classics (1995) with conductor Robert Shaw and Classics for All Seasons (1994) with various composers/conductors. In 2009, the choir sang at Vienna's Musikverein during the International Haydn Festival commemorating the 200th anniversary of the death of Austrian composer, Joseph Haydn. In 2016, the choir was featured and sang in Marvel's Captain America: Civil War.
Other notable places where the choir has performed include St. Peter's Basilica in Rome, the White House in Washington, DC, St. Paul's Cathedral in London, Notre Dame Cathedral in Paris, the Kennedy Center in Washington DC, the Great Hall of the Philharmonic in St. Petersburg, and Westminster Abbey in London.
In the near future, the choir will record a new Christmas album and plans to tour San Miguel, Mexico in 2025.
Robert Henry, director
Alexander Ahn
Andy Poon
Ford Hargrove
Brandon Katis
Brennon Blount
Eddie Archer
Calvin Boedeker
Coleman Berkobin
Conover Foster
Daylen Martin
Derrick Ng
Dhruv Rao
Edwin Samuel
Emrys Pengelly
Jameson Ingram
Jason Ingram, Jr.
Jaxon Walters
Jonah Burgess
Lucas Henry
Luis Enrique Gonzalez
Mattis Taylor
Nicholas Hall
Royalle Martin
Samuel Rodriguez
Suvan Singh
Theodore Whiting
Thomas Rodriguez
Tomás Camarillo
Tristan Randolph
Will Horne
ZyErre C Brown
Joshua King
Eddie Archer
Knox Sweeney
Ford Hargrove
Joshua King
Eilon Cui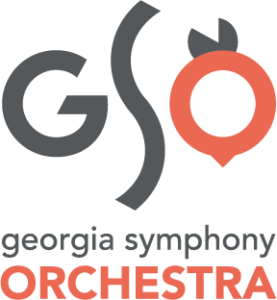 Morgan Concert Hall, Bailey Performance Center
A special thanks to John and Linda Cooke for their sponsorship of this performance
Claude Debussy
Prélude à l'après-midi d'un faune (~12 minutes) 
Johannes Brahms  
Academic Festival Overture (~10 minutes) 

Intermission (~15 minutes)
Carl Orff  
Carmina Burana (~58 minutes)
Cory Schantz, baritone
Díana Thompson-Brewer, soprano
Nathan Munson, tenor
Georgia Symphony Orchestra Chorus
     Bryan Black, JG Morgan Chorus Director
Georgia Youth Symphony Orchestra Chorus
     Erin Layton, Director
The Atlanta Boy Choir
     Robert Henry, Director
Fortuna Imperatrix Mundi
     1. O Fortuna (O Fortune)
     2. Fortune plango vulnera (I lament the wounds that Fortune deals)
I. Primo vere (In Spring)
     3. Veris leta facies (The joyous face of Spring)
     4. Omnia Sol temperat (The sun warms everything)
     5. Ecce gratum (Behold the pleasant spring)
Uf dem anger (In the Meadow)
     6. (Tanz) Dance
     7. Floret silva nobilis (The noble woods are burgeoning)
     8. Chramer, gip die varwe mir (Shopkeeper, give me colored paint)
     9. (a) Reie (Round dance)
         (b) Swaz hie gat umbe (They who here go dancing around)
         (c) Chume, chum, geselle min (Come, come, my dear companion)
         (d) Swaz hie gat umbe (They who here go dancing around)
     10. Were diu werlt alle min (If the whole world were but mine)
II. In Taberna (In the Tavern)
     11. Estuans interius (Seething inside)
     12. Olim lacus colueram (Once I swam in lakes)
     13. Ego sum abbas (I am the abbot [of Cockaigne])
     14. In taberna quando sumus (When we are in the tavern)
III. Cour d'amours (Court of Love)
     15. Amor volat undique (Cupid flies everywhere)
     16. Dies, nox et omnia (Day, night, and everything)
     17. Stetit puella (There stood a girl)
     18. Circa mea pectora (In my heart)
     19. Si puer cum puellula (If a boy with a girl)
     20. Veni, veni, venias (Come, come, pray come)
     21. In trutina (On the scales)
     22. Tempus est iocundum (Time to jest)
     23. Dulcissime (Sweetest one)
Blanziflor et Helena (Blancheflour and Helen)
     24. Ave formosissima (Hail to the most beautiful one)
Fortuna Imperatrix Mundi (Fortune, Empress of the World)
     25. O Fortuna (O Fortune)
Claude Debussy
Prélude à l'après-midi d'un faune
Claude Debussy: Prelude to the Afternoon of a Faun (1894)
Program Note by Jeffrey Tucker
The calendar might not agree, but musically the 20th Century began on the evening of Saturday, December 22, 1894, in the Salle Berlioz of the Société nationale de musique in Paris, with the premiere performance of Claude Debussy's Prélude à l'après-midi d'un faune. Although popularly associated with the artistic school of Impressionism in painting, Debussy felt personally and intellectually closer to the poetic/cultural/philosophical movement known as Symbolism and was closely connected to Symbolism's leading poet, Stephane Mallarmé, one of whose greatest works is The Afternoon of a Faun (L'après-midi d'un faune). In the poem, to the extent it can be said to present a comprehensible narrative thread, a faun (a half-human, half-goat creature appearing in both Greek and Roman mythology, generally symbols of peace and fertility) playing his pan-pipes alone in the woods becomes intrigued by passing nymphs and naiads (minor female nature deities, typically presiding over fountains and streams), pursues them half-heartedly and ultimately unsuccessfully, then wearily abandons himself to a sleep filled with visions. 
Debussy, a gifted writer with a real flair for arresting imagery in words as well as music, himself wrote the program notes for the first performance. The work, he declared, "is a very free illustration of Mallarmé's poem. It does not in any way claim to be a synthesis of the poem but is, rather, a series of successive scenes through which the desires and dreams of the faun move in the heat of the afternoon. Tired of pursuing the frenzied flight of these nymphs and naiads, he at last succumbs to intoxicating sleep, full of dreams which, finally realized, tell of total possession of universalized Nature." Though Mallarmé was initially resistant to granting permission to Debussy to employ the poem as the basis of a purely instrumental musical work, the poet attended the premiere and was astonished at the magic of the score. Shortly thereafter, he wrote to Debussy, "I have just come out of the concert, deeply moved. The marvel! Your illustration of the Afternoon of a Faun, which presents no dissonance with my text, but goes much further, really, into nostalgia and into light, with finesse, with sensuality, with richness. This music extends the emotional range of my poem, and sets its scene more vividly than color."
A work of around 10 minutes' languid duration, Debussy scores the Prelude for three flutes, two oboes, English horn, two clarinets in A and B♭, two bassoons, four horns, two harps, two crotales (small antique cymbals) and strings. The solo flute opens the work, evoking the faun's solitary pipe-playing in the forest. The flute melody chromatically decorates the descent and reascent of the tritone interval from C-sharp down to G-natural and back again, hitting most of the intervening pitches along the way; and this melody recurs five times during the course of the work. Sometimes the mood is more peaceful and sometimes more agitated, but the general mood of archaic dreaminess is maintained throughout. On each occasion, the underlying harmonies are different, suggesting the faun's undulating, free-floating consciousness as he slowly wanders about playing his pipes. The middle section of the work becomes substantially more animated as he encounters and chases after the nymphs and naiads, finally tiring or losing interest in the game and at last drifting back into somnolence. The shifting harmonies constantly play havoc with the listener's sense of tonal orientation, but the final few bars quietly anchor the work in its ever-present though veiled tonal center, E major. 
Few composers of any period may legitimately be claimed to present an instantly-recognizable compositional idiom. Claude Debussy is one of that minuscule group. As the great French composer and conductor Pierre Boulez commented, "The flute of [Debussy's] faun brought new breath to the art of music."