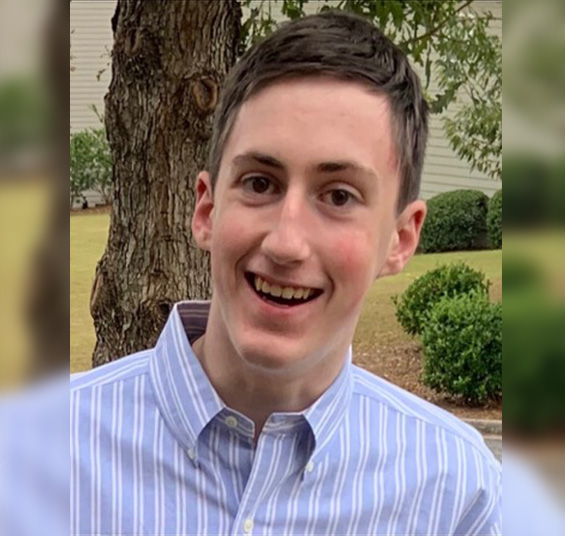 GSO Chorus & GYSO Chorus Accompanist
Sammy Mishkin is considered by his colleagues to be a promising and versatile collaborative pianist in the Metro Atlanta area. He has performed for professional music theater companies, universities, and grade schools all across Georgia. These places include Kennesaw State University, University of Georgia, The Holly Theater, South Forsyth High School, Lassiter High School, and Denmark High School. 
Mr. Mishkin has amassed numerous accolades and accomplishments over the past several years. Most notably, he became the second pianist to win the Kennesaw State University (KSU) Concerto Competition in the competition's 15+ year history. In addition, he was the recipient of the KSU Annual Music Scholarship, KSU Music Clinic Scholarship, and the J. David Watkins Scholarship in Piano Performance during his studies at Kennesaw State University. Other accomplishments include being a three-time Piano State Champion for the Georgia Independent Schools Association's Literary Festival, and being State Runner-up for Best Orchestra for the Georgia High School Musical Theater Awards. 
Mr. Mishkin is passionate about collaborating and inspiring the next generation of musicians. He frequently works with grade schools in Forsyth, Cobb, and Fulton counties, in which educators praise Mr. Mishkin for his dedication to their students as well as his craft. Educators have also applauded him for his adaptability during rehearsals and performances, as well as his sight reading abilities. 
Mr. Mishkin holds a Bachelors of Music in Piano Performance from Kennesaw State University, studying with Dr. Robert Henry and Judith Cole. He also studied at the American Institute of Musical Studies, under the direction of James Douglass and John Greer, with Masterclasses from Gary Matthewman and Bo Skovhus.