We are looking forward to spending a wonderful and entertaining time with you during our 2023 Celebrity Luncheon and Silent Auction.
One of the many awaited celebrities who will be joining us is none other than the Honorable Andrew J. Young, who will also be our keynote speaker.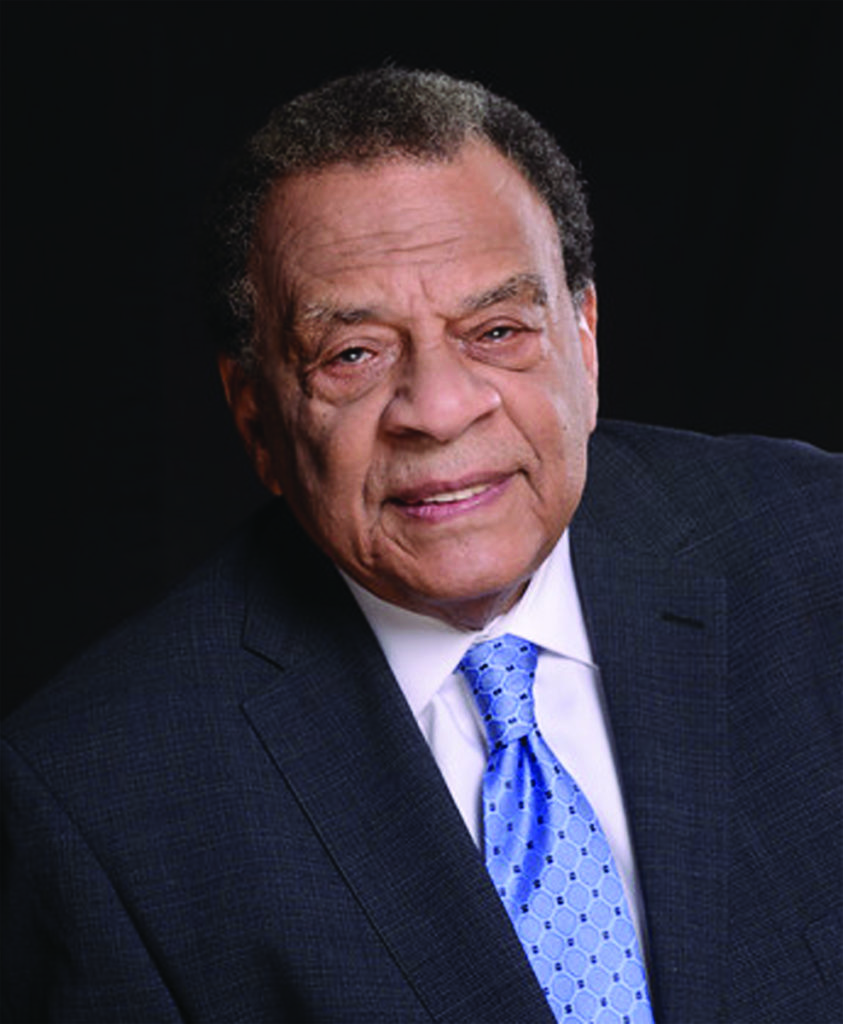 About Ambassador Young:
Andrew Young is a native of New Orleans, Louisiana. He attended Dillard University, Howard University — where he was a member of the varsity swimming team — and Hartford, Connecticut Theological Seminary.
He was ordained as a minister in 1955, and his first pastoral assignment was deep in rural Southwest Georgia in Thomasville in Thomas County.
From there, he and his young family moved to New York City where he worked on the staff of the National Council of Churches before returning to Georgia to help lead "citizenship schools" that had been established to tutor African-Americans in literacy, organizing, and leadership skills.
It was that work that introduced him to the then recently-founded Southern Christian Leadership Conference. He became a member of SCLC and began working with Rev. Dr. Martin Luther King, Jr., and the rest is history!
Rev. Young ultimately became SCLC's Executive Director and, later, Executive Vice President.   However, it was as a top lieutenant and right-hand to Dr. King throughout the revolutionary American Civil Rights Movement that Andrew Young became known far and wide as "The Great Negotiator"! His own life was put on the line many times during the Movement — most notoriously in St. Augustine, Florida. And, he was there at the Lorraine Motel in Memphis, Tennessee on April 4, 1968.
From his great service and sacrifices in The Civil Rights Movement, Andrew Young went on to be elected as the first African-American to represent Georgia in the U.S. Congress since Reconstruction – appointed by President Carter as the first African-American to serve as U.S. Ambassador to the United Nations – and elected as Mayor of Atlanta. And he was a key player and highly instrumental in achieving Atlanta being selected as the Host City for the 1996 Centennial Summer Olympic Games.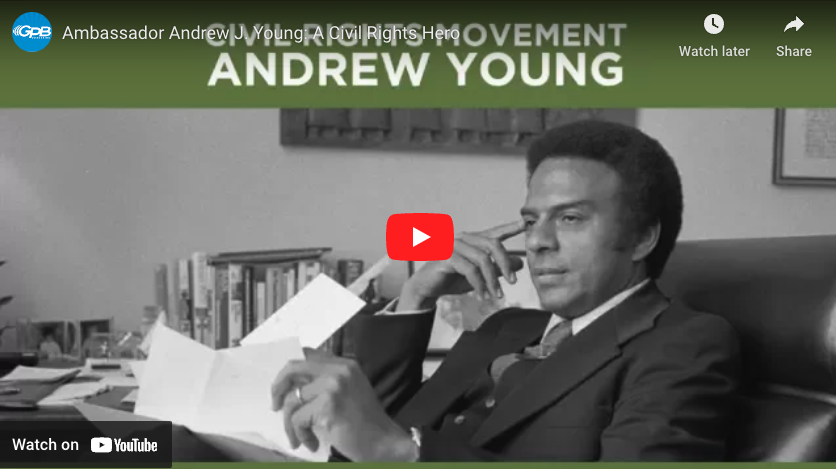 Ambassador Young was awarded the Presidential Medal of Freedom by President Carter, and he further was honored and lauded in 2011 with his portrait being installed on permanent display in the National Portrait Gallery at the Smithsonian Institution in Washington, D.C. You also will see his statue in downtown Atlanta and his name emblazoned on Andrew Young, Jr. International Boulevard signs, at Georgia State University and Morehouse College, and elsewhere. He is an Emmy Award-winning documentary filmmaker and has established the Andrew J. Young Foundation in Atlanta, GA.
Young continues to call Atlanta home where he lives with his wife, Carolyn McClain Young. He is the father of three daughters and one son and the grandfather of nine and great grandfather of nine.