It was serendipitous that I got the solo for Hiawatha's Wedding Feast. I was discussing with my post graduate studies advisor about a piece of music that had some Indigenous characteristics to it, and he asked if they were like those in Hiawatha's Wedding Feast. I told him that I was not familiar with the work but then six hours later, Timothy Verville called and asked me if I knew the solo and would I sing it with the GSO. It was meant to be I guess.

Truthfully, I'd never heard of this particular work by Samuel Coleridge-Taylor before beginning my preparation for this piece. I have heard of him through a piano piece entitled "Bamboula." His influences were traditional classical composers like Grieg and Dvorak, but he also studied songs of African and West Indies melodies along with Negro spirituals and African-American folk songs. I think he must have recognized something of the "outsider" in Hiawatha to be so fascinated with him. Both Native Americans and enslaved Africans were oppressed, and often times not even seen as human. Hiawatha, through his deep humanity and work for the good of others being born of the Iroquois, was adopted into the Mohawk tribe. Coleridge-Taylor must have felt a connection to him. 
As I started prepping this music, I saw how he used the syncopations from those traditional African song forms to drive the rhythm in this orchestral composition. It made me proud. It reminded me of how the songs my grandmother would sing, and songs I heard the elders in my church sing, are beginning to be studied for the national treasure they are. Dvorak used Goin' Home in his New World Symphony and believed that the music of these enslaved Africans should be the considered a very important form of American music.  
I have a friend in Dallas who was discussing arts songs that black composers had written, and someone tried to correct her, saying "they only composed spirituals, not art songs." We need to study this music more, and expose more people to it. People tend to see black music through narrow, specific lenses…"just spirituals." But black composers wrote a full spectrum of music that should be studied and performed so that it can be appreciated. 
That's what I hope people take away from the "You Shall Hear…" concert. Exposure is huge. It's important that we play this music so that people know the rich history we have. That the music black people have been singing for generations, passing down through time, is rich and beautiful and belongs in all of our concert halls. 
For tickets to the "You Shall Hear…" concert, visit www.georgiasymphony.org/all-events/.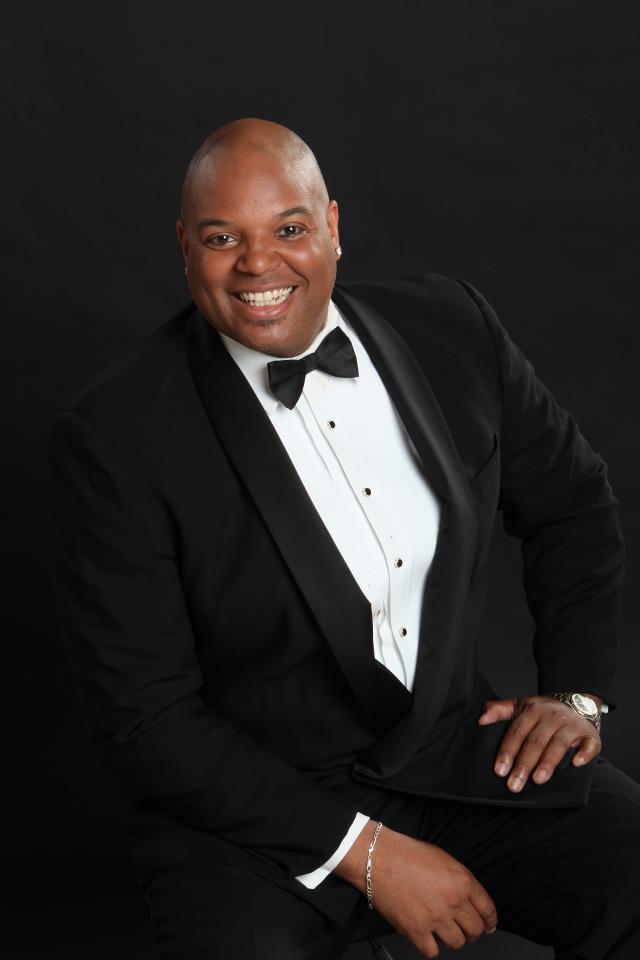 Marietta native and founding member of the Georgia Spiritual Ensemble Timothy Harper made his opera debut as Thomas in the world premiere performance of Zabette.
His latest role was in a  production with Peach State Opera for the role of Don Jose in Bizet's Carmen. Other roles consist of;  Don Ottavio in Mozart's Don Giovanni, Spoletta, in Puccini's Tosca, Cavaradossi cover, in Tosca, Don Jose in Bizet's Carmen in Rome Italy, Second Man in Armor in Mozart's The Magic Flute, and Judge Danforth in Miller's The Crucible. 
He holds degrees from Kennesaw State University (Bachelors of Music in Opera Performance) and Georgia State University (Masters of Music in Opera Performance) and is currently is on the voice faculty at the University of North Georgia.  He has won numerous honors throughout the state and South Eastern region. 
Mr. Harper has been featured as a soloist with the Ludwig Symphony Orchestra as well as the Georgia Symphony Orchestra.  Other featured works include; Handel's Messiah, Bach's Magnificat, Saint Saëns Christmas Oratorio, Shubert's Mass in G, Mozart's Coronation Mass, and Requiem to name a few.