The Atlanta Boy Choir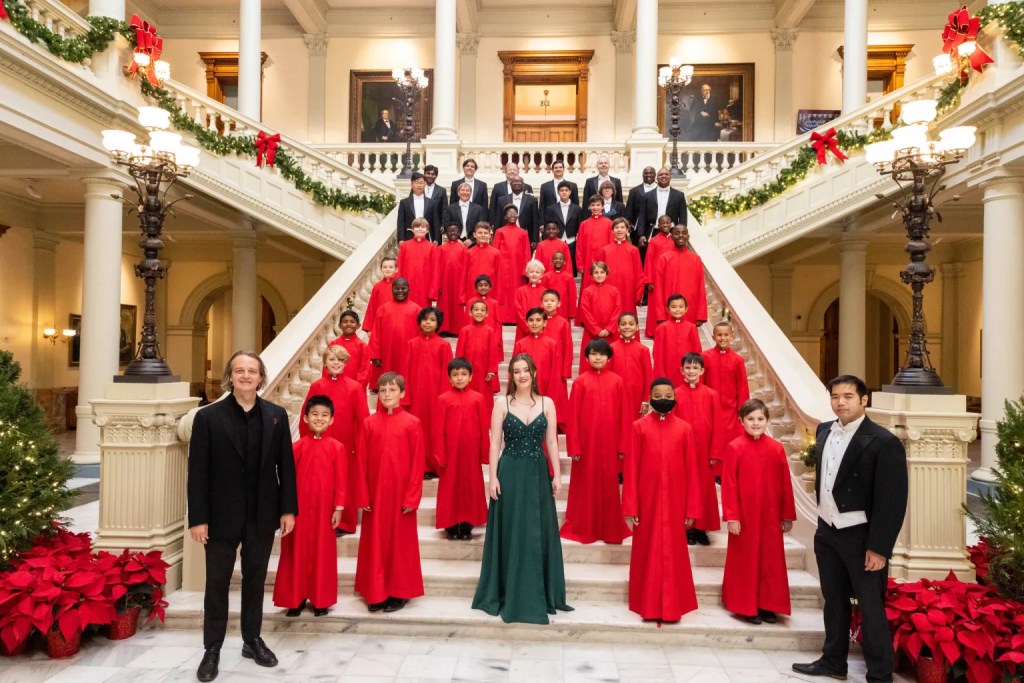 The Atlanta Boy Choir has long been one of Atlanta's premier arts organizations. Now in its 76th year, the choir is under the new direction of Atlanta's own Dr. Robert Henry, a renowned pianist, organist, director, and vocalist. Each performance season, the angelic sound of the Atlanta Boy Choir and the robust voices of the Alumni Men's Choir are accompanied by talented musicians for festive Christmas and spring concerts, as well as a summer tour series. Many boys who age out of the choir go on to join our alumni choir, adding their voices to a vocal legacy and continuing their professional vocal development as musicians.
The choir has sung for Pope John Paul II at the Vatican City five times. In 2006, the choir returned to Italy where it performed for Pope Benedict XVI in the Sistine Chapel of St. Peter's Basilica. In 1966, the choir marked its Carnegie Hall debut. In 1989, the choir won a Grammy Award for its performance and recording of Britten's War Requiem with the Atlanta Symphony Orchestra. The choir has been featured on television, radio, and participated in solos and backups on various recordings such as The Power & The Majesty: Essential Choral Classics (1995) with conductor Robert Shaw and Classics for All Seasons (1994) with various composers/conductors. In 2009, the choir sang at Vienna's Musikverein during the International Haydn Festival commemorating the 200th anniversary of the death of Austrian composer, Joseph Haydn. In 2016, the choir was featured and sang in Marvel's Captain America: Civil War.
Other notable places where the choir has performed include St. Peter's Basilica in Rome, the White House in Washington, DC, St. Paul's Cathedral in London, Notre Dame Cathedral in Paris, the Kennedy Center in Washington DC, the Great Hall of the Philharmonic in St. Petersburg, and Westminster Abbey in London.
In the near future, the choir will record a new Christmas album and plans to tour San Miguel, Mexico in 2025.