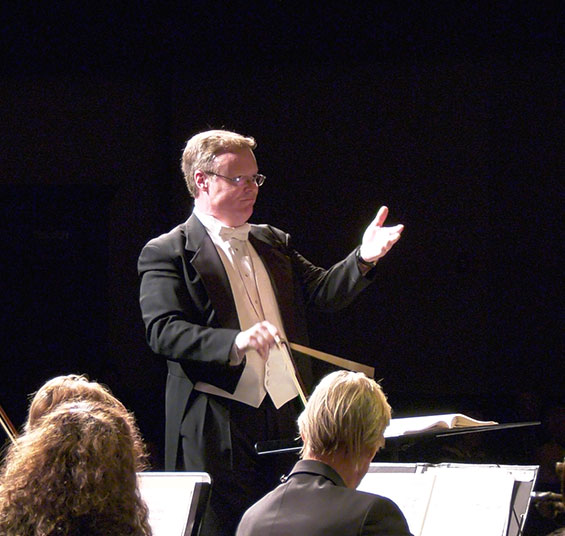 JG Morgan GSO Chorus Director
Bryan Black has worked as a conductor, educator, church musician and arts advocate since moving to Atlanta in 1994. He first trained as an organist and pianist at the undergraduate level (BM, Samford University,) then followed a passion for choral music and conducting at the graduate level (MM, Florida State). While at FSU he was deeply influenced by Rodney Eichenberger – the internationally regarded pedagogue and conductor. Bryan also holds the "Certificate of German" granted by the Goethe-Institute in Berlin. As a church musician, Black served the 4,200 member First United Methodist Church of Marietta as Director of Music from 2003-2017. Previous church appointments have included work with the 1996 "Celebrate Faith and Arts" Olympic event and an invitational choir festival tour to Kristiansand, Norway.
Black was invited by Michael Alexander to form the GSO Chorus in 2007. Since that time it has performed masterworks such as Orff's Carmina Burana, Beethoven's Ninth Symphony, Poulenc's Gloria, Bach's Magnificat, Walton's Belshazzar's Feast and Vaughan William's Sea Symphony. The chorus now numbers some 90 voices and draws talented professional and amateur singers from across the area.
In 2012, the GSO Chamber Chorus made its first international tour to Spain under his direction.For ten years Black conducted The DeKalb Choral Guild, a community chorus based in Tucker. Over this time the choir tripled in size, made tours of Germany, Italy and the Czech Republic, appeared three times at the Piccolo Spoleto festival in Charleston, performed for the Georgia ACDA state convention and released its first professional recording. In the late '90s, Black sang with the ASO Chorus and Chamber Chorus – including Mr. Shaw's final performance of Bach's B-minor Mass in Carnegie Hall. During this time he also taught on the faculty of Georgia State University and was a visiting conductor at the Candler School of Theology at Emory University. For his contributions to the city's cultural life he was named a "Lexus Leader in the Arts" by Atlanta Public Broadcasting in 2003.
After a successful musical project with the Atlanta Goethe-Institute (Hugo Distler's Totentanz), Bryan was awarded a cultural ambassadorship in 2004 which allowed him to attend an intensive course offered in Weimar, Germany. He served as president of the American Choral Director's Association (ACDA) in Georgia and assisted John Rutter as organizer for a conductor's honor chorus during the 2013 ACDA National Conference.