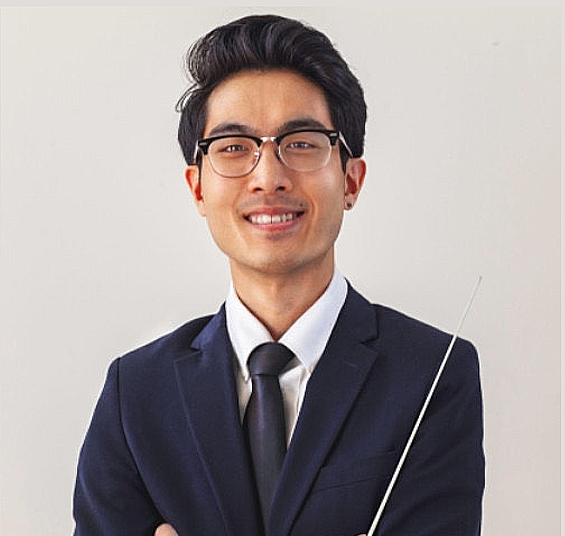 A native of both South Korea and Georgia, Justin Han commands the limelight as a highly sought-after pianist, singer, and conductor in the greater Atlanta area. Renowned for his exceptional artistry, he has garnered acclaim through his collaborations with universities, K-12 public schools, churches, and other prestigious ensembles.
Justin dons a multitude of hats: he is a Chorus Teacher at the School of the Arts at Central Gwinnett High school, the Director of Music/Organist at Emory Presbyterian Church, the Artistic Director for the Stone Mountain Chorus.
A distinguished graduate of Georgia State University, Justin holds a dual Master's degree in choral conducting and piano performance, adorned with accolades such as the Robert Shaw Choral Scholar Award and Stegner Piano Scholarship.